On Day 10 of the ongoing Khelo India Youth Games 2022 Madhya Pradesh (KIYG2022MP), Maharashtra had an eight-gold day, crossing the 100-medal mark, even as their talented swimmer Apeksha Fernandes set a new meet record in the Girls 200m breaststroke at the Prakash Tarun Pushkar pool in Bhopal. While Maharashtra maintained its lead with 39 golds, Haryana and hosts Madhya Pradesh (M.P) are still fighting for second place, with the former leading with 28 golds to M.P's 26.
Apeksha ruled the day, winning both of her matches for a total of three gold medals from the games. After winning the 200m breast with a record time of 2.39.87 minutes, she went on to win the Girl's 100m butterfly with a time of 1.03.69 minutes, making her the most successful swimmer in the games to date.
Several other swimmers won their second gold medals in the games. Vedaant Madhavan of Maharashtra won his second gold medal of the games in the Boy's 1500m freestyle, while Rajasthan's Abhinandan Khandelwal and Yug Chelani also won double gold in the Boy's 200m breaststroke and 400m medley, respectively. Karnataka also won two gold medals in the pool. Hashika Ramachandra won her second gold medal of the games in the Girl's 400m freestyle with a time of 4.37.84 minutes. Karnataka also took first place in the Girl's 4x100m freestyle relay, beating out Maharashtra and Tamil Nadu. Finally, Sahil Laskar won the Boy's 100m backstroke to give West Bengal their first swimming gold. He finished in 59.76 seconds, making him the only sub-one-minute finisher.
Football and Kabaddi final lineups
Karnataka defeated Punjab 3-2 in the first Boys' football semi-final at the Emerald Heights ground in Indore on February 10, 2023, to advance to the final. For the winners, Abhishek SP, skipper Vishal R, and Ishaan Raghunanda scored, while Karandeep Singh Manota scored twice for Punjab. The score was 2-2 at halftime before Ishaan scored the game-winning goal in the 77th minute of the second half. Kerala defeated Meghalaya 5-3 in the second semi-final. Shibin scored twice for the winners, who also received goals from Al Yasah, Nandkishore, and Sreeraj.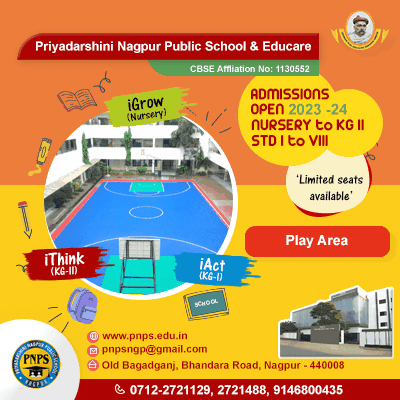 West Bengal and Manipur have scheduled a Girl's football final match for Friday at Balaghat's Mulna ground. In the first semi-final, the former defeated Arunachal Pradesh 4-1, while Manipur defeated hosts M.P. 3-0. Mousumi Murmu scored a brace for Bengal, who scored all five goals, one of which was an own goal. Manipur defeated the host's thanks to a pair of goals from Babita Oinam Devi in the second semi-final.
In Kabaddi, Haryana defeated Maharashtra 50-35 to set up a Boy's final clash with Delhi, who narrowly defeated Rajasthan 36-34 in the second semi-finals.
Maharashtra and Haryana, on the other hand, will compete for Girls Kabaddi gold after the former defeated Himachal 44-31 in the first semi-finals and the latter defeated Bihar 70-15 in the second. Both finals are set to take place on Thursday.
Five golds decided in Jabalpur
On Day 10, five gold medals were decided in Jabalpur, three in Fencing, which was held at the Ranital Sports complex in Jabalpur, and two in Road Cycling, which saw the first day of competitions.
In Fencing, Anuja Lad, Mahi Aradwad, and Janhvi Jadhav from Maharashtra finished 1-2-3 in the Girl's Epee individual medals. In the final, Anuja defeated Mahi 15-13. Sonia Devi Waikhom of Manipur won gold in the individual foil for girls. Nikhil Wagh beat Shreyas Jadhav 15-14 in the final to complete a Maharashtra 1-2 in the Boys Individual Saber.
Pooja Baban Danole of Maharashtra won the individual girl's time trial gold at the Cycling Complex, finishing ahead of state-mate Apurva Gore of another Maharashtra. Rajasthan's Ravina Bishnoi took bronze. Haryana's Raman won the boy's individual time trial, followed by Rajasthan's Kheta Ram Chiga in silver and Delhi's Akshar Tyagi in bronze.
Top seeds to clash in Boys tennis final
The Boy's and girls' tennis finals will take place on Friday, with the top seeds facing off in the Boy's final. Gujarat's Aryan Shah, who defeated Karnataka's Jason Michael David 6-0, 6-2 at the Indore Tennis Club here, will face Daksh Prasad, who is playing on home turf. He defeated Tamil Nadu's, Pranav Karthik. In the second semi-finals, he won 5-7, 6-2, 6-2. Suhita Maruri of Karnataka, who defeated Madhurima Sawant of Maharashtra in the semi-finals 6-2, 7-5, will face Delhi Tejasvi Dabas in the Girl's final. In the second semi-finals, she defeated Sonal Patil (Maharashtra) 6-4,6-4.
In the doubles, Rethin Pranav R.S/Gagan Rakesh Vimal (Tamil Nadu) beat Tanishq Jadhav/Nishit Rahane (Maharashtra) -7-6 (5), 6-4 to reach the Boy's finals. They will meet state-mates Pranav Karthik/Karthik K.S Kavin who beat Deepam Malik/Rian Sharma (Delhi) 6-4, 7-5 in the second semis. In the Girl's doubles, Sohini. S. Mohanty/Aradhaya Verma (Odisha) beat Hannah Nagpal/Saumrita Verma (Uttar Pradesh) 7-5, 7-5 to advance to the title clash. They will fight Pehal Kharadkar/Amishi Shukla (Madhya Pradesh), who beat Tejaswi Dabas/Lakshmi Gowda (Delhi) 1-6, 6-3, 10-7, for the gold.
Four golds shared in Weightlifting
At the Basketball Complex in Indore, four gold medals were decided and distributed equally in weightlifting. Nikita Kamalakar of Maharashtra won the Girl's 59kg gold with a total lift of 177kg. Shiva Chaudhary of Delhi won the Boys 73kg category with a total lift of 269kg (Snatch=1119kg, Clean and Jerk=150kg), and Bhawna of Haryana won the Girls 64kg category with a total lift of 184kg. The final gold medal was won by Valluri Ajaya Babu of the host country, who lifted a total of 297kg (Snatch=135kg, Clean and Jerk=162kg) for the Boys 81kg gold.
Other results
In Judo, Chandigarh won three of the six gold medals on offer at the SAI Indoor Hall in Bhopal, with Himanshu (Boys 55kg), Sapna (Girls 40kg), and Angel Yadav (44kg) winning for them on the day. L. Laxman of Telangana (Boys 50kg) and Lap Kentu of Arunachal (Boys 60kg) won the other two, while Mukul Dahiya of Delhi won gold in the Boys 92kg.
With a final score of 26.50, Pranav Kori won the Boy's individual all-around title in Mallakhamb at Ujjain's Madhav Seva Nyas hall. Silver and bronze went to Maharashtra and Chhattisgarh, respectively. The combined team rankings followed the same pattern. Maharashtra's Sameeksha Suradkar won gold in the Girl's Individual All-Round with a score of 17.35.
Semi-final line-ups for the Phunaba Ama event were drawn up in Mandla's District Sports Complex, where the ancient traditional Manipuri martial art of Thang-ta was getting underway. Manipur fighters advanced to the semi-finals of all four weight categories on display, with the exception of the Boys 60kg category, where Haryana, Jammu and Kashmir, Delhi, and M.P advanced to the final four.
In rowing, Kerala won gold in the Girls Fours in Bhopal's Upper Lake area, while Haryana and M.P. finished second and third, respectively. M.P. won gold in the Boys Fours competition.
Kerala swept the medals in the Chuvadukal event in Kalarripayattu, the traditional martial art form from Kerala that began at Gwalior's Laxmibai National Institute of Physical Education (LNIPE), with Salpriyan S.M winning gold. Dhalana K.S. led the lines with gold in the Girls Chuvadukal, completing another Kerala sweep.