The Nagpur Municipal Corporation and Zilla Parishad administration have also been notified due to the above-average temperature in February this year. According to a report, it has now been decided to hold all rural and city schools in the morning only beginning March 15.
This has provided significant relief to lakhs of students and their parents throughout the city. Following the increasing heat, the 'Heat Action Plan' is also being implemented early this year. The municipal administrator has finished the preparations.
The prediction that this year's summer will be extremely hot was made in February. Therefore, the municipal administrator also held a meeting with the police, weather department, professors of VNIT, and Municipal health department regarding the 'Heat Action Plan' two days ago.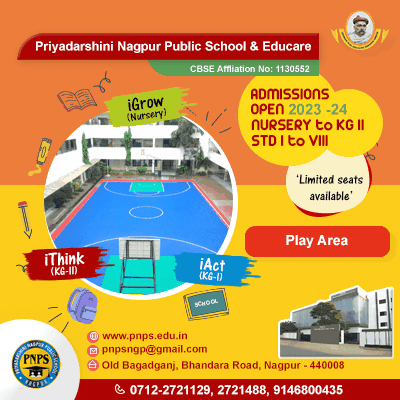 According to the report, the Zilla Parishad Education Department decided to start schools in the morning session on March 15 in order to avoid disturbing students due to rising temperatures. According to Rajendra Pusekar, the NMC's Education Officer, the municipal corporation has made the same decision regarding the city's schools. As a result, beginning March 15, all classes in city schools will be held in the morning.
Notably, anticipating a torturous summer, NMC officials reviewed the Heat Action Plan in February, as the temperature in Nagpur continues to rise alarmingly. Already, February saw the highest temperature, indicating a scorching summer ahead, prompting Nagpur Municipal Commissioner and Administrator Radhakrishnan B to have already assessed the NMC's preparedness.
The meeting was held at the New Administrative Building of NMC in Civil Lines. During the meeting, Radhakrishnan B directed civic body officials to review the materials that might be required to carry out the plan if the temperature suddenly rose. The NMC has already completed the Heat Action Plan, and the Commissioner has been briefed by officials from the Medical Health Department on the steps they will take to address cases of heat stroke and other outbreaks reported during the summer session.
To avoid a last-minute rush, officials were instructed to develop plans for collaboration with other departments. The gardens will be open all day during the summer, according to the plan. In practise, the gardens are closed during the afternoon hours for maintenance. Gardens, on the other hand, can provide relief from the scorching heat when temperatures rise.
The Municipal Commissioner directed that the respective departments be prepared to implement measures in market places, bus stops, and other congested public spaces throughout the city. Earlier, Dr. Goverdhan Navghare, Epidemic Officer, gave a presentation on the NMC Medical Health Department's annual Heat Action Plan.