'Nagpur @ 2025' is an initiative for joint action by Citizens, Corporates, and NGOs led by the VED Council in collaboration with the local administration of the city, viz Nagpur Municipal Corporation and Nagpur Police.
With the clarion call "Our city makes us the people we are" the aim and intent of 'Nagpur@2025' is to bring together all the above on one platform to enable the city's transformation by identifying, implementing, and monitoring sustainable, focused initiatives and projects.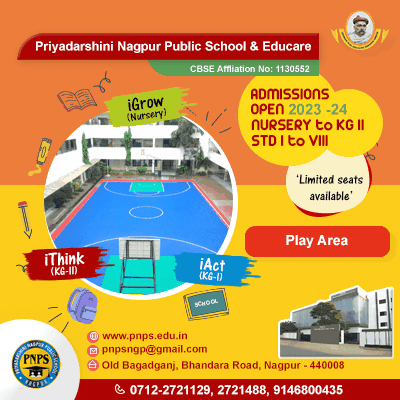 The aim is to instill pride, positivity, and ownership amongst the citizens and to make Nagpur a fantastic city to live, work and enjoy. They have identified Five Focus Areas to work on – Waste Management and Cleanliness, Public Toilets and  Conveniences, Traffic management, Public Spaces, Gardens, and Recreational Areas, Rejuvenation of the Lake, and Conservation of Heritage Sites.
On Sunday, 12th March, Nagpur@2025 and NMC are organising a Heritage walk at Sitabuldi Fort from 9 am to 11 am. The heritage walk will be led by Mandira Neware and Amol Wanjari of Orange Odyssey. The heritage walk is free and open for all the citizens of Nagpur. Nagpur2025 requests the citizens to join them as Mandira and  Amol share their unique insights amassed over years of research and exploration.
Interested citizens can contact : 8380002025 for free registration and more details.