"The world is talking about Equality, about being an equal place for women, where the rights of women are acknowledged and respected. However, Ketkar hospital doesn't believe that women are equal to men because we know that women are greater than men in every possible way" as stated by Dr. Sadhana Patwardhan, Director and senior consultant at Ketkar maternity Hospital & Research Institute, Nagpur on the occasion of International women's day celebrations on 8th march 2023.
Continuing its long tradition of honoring women for their valuable contributions, Ketkar Maternity Hospital celebrated women's day with felicitations of their staff. Ketkar hospital was already a NABH-accredited hospital and now is certified with FOGSI "MANYATA" as well as "LAKSHYA".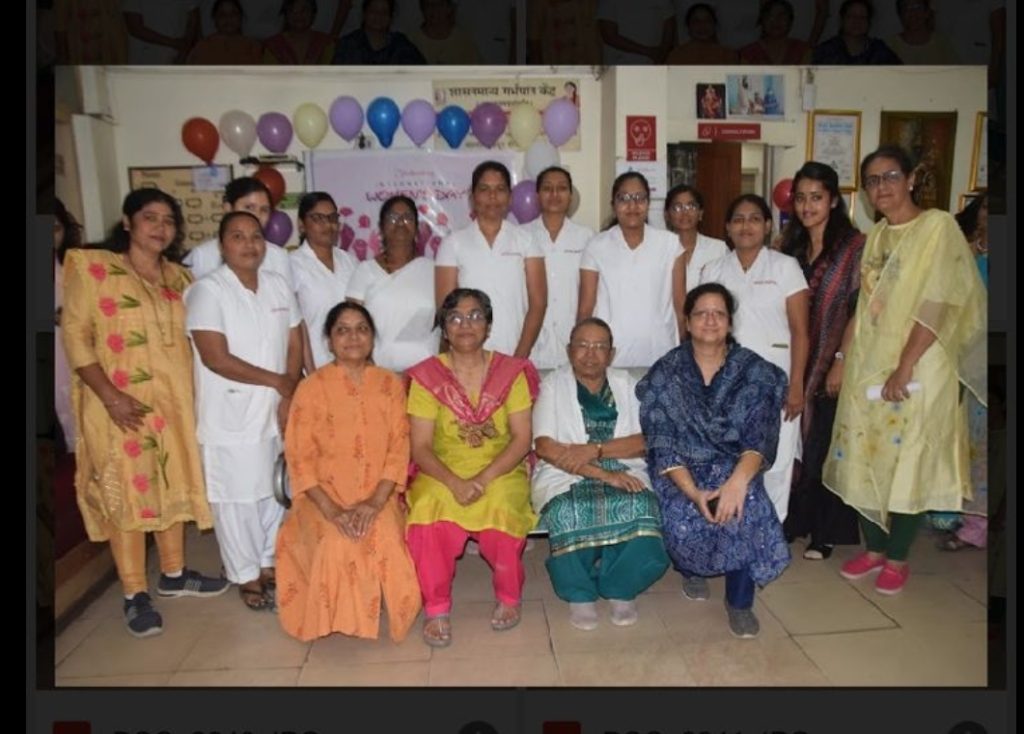 Dr. Chaya Chaurasia, senior consultant at Ketkar Maternity Hospital remembering Late Dr. Mangala Ketkar stated "Madam being the epitome of compassion, Humility and Tireless work ethics in serving patients". The program was graced by the presence of Dr. Arti Patil, Dr. Suchita Nagbhidkar, Dr. Sunita Sohoni, Dr. Sunita Jaiswal, Dr. Renuka Paithankar, Dr. Gauri Joshi, Dr. Riya Rano and all the staff nurses and patients at Ketkar hospital.
Ketkar Maternity Hospital is a one-stop solution for all maternity, Ultrasonography, Gynaecology, Gynaec Oncosurgery, and Laparoscopy. It also has in-house facilities for Physiotherapists, Nutrition Consultation, Lactation Consultants, Pathology services, and an in-house Pharmacy. All the doctors and staff continue to work hard and to the best of their abilities in providing excellent services and establishing new benchmarks in health care.