Teak wood logs from the forests of Alapalli in Chandrapur district have been dispatched for Ayodhya. The wood will be used in the construction of the sanctum sanctorum of the Shri Ram Mandir in Ayodhya.
Nrupendra Mishra, President of the Ram Mandir Construction Committee consulted the Forest Research Institute, Dehradun. The teak wood from Alapalli was suggested to be the best for the construction of the main gates of the temple and of the sanctum sanctorum.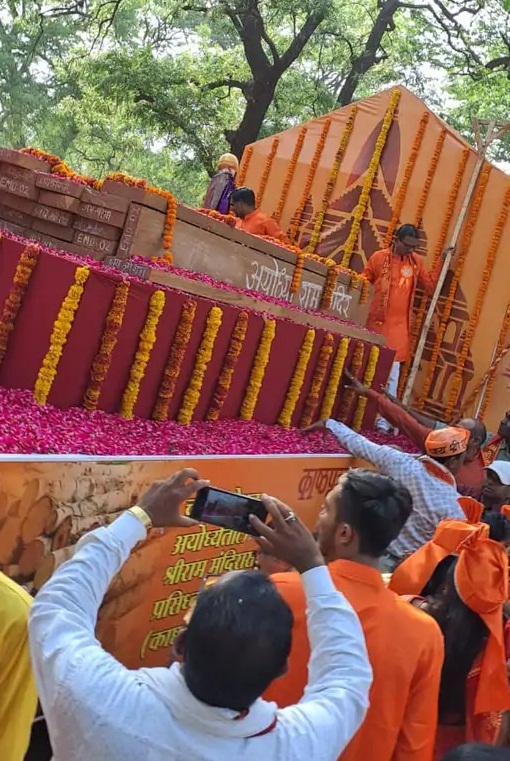 Maharashtra Minister for Forests Sudhir Mungantiwar selected the wood logs after testing them through engineers of L&T and Forest officials. Mungantiwar performed puja of the best logs selected, before sending them to Ayodhya. Mungantiwar was one among the Karsevaks who participated in the Shri Ram Janmabhoomi agitation of 1992. A total of 1,800 Cubic Meter teak wood has been dispatched for Ayodhya.