Maharashtra Deputy Chief Minister Devendra Fadnavis flagged off the 'PM Skill Run' run from Deekshabhoomi on the occasion of PM Narendra Modi's birthday.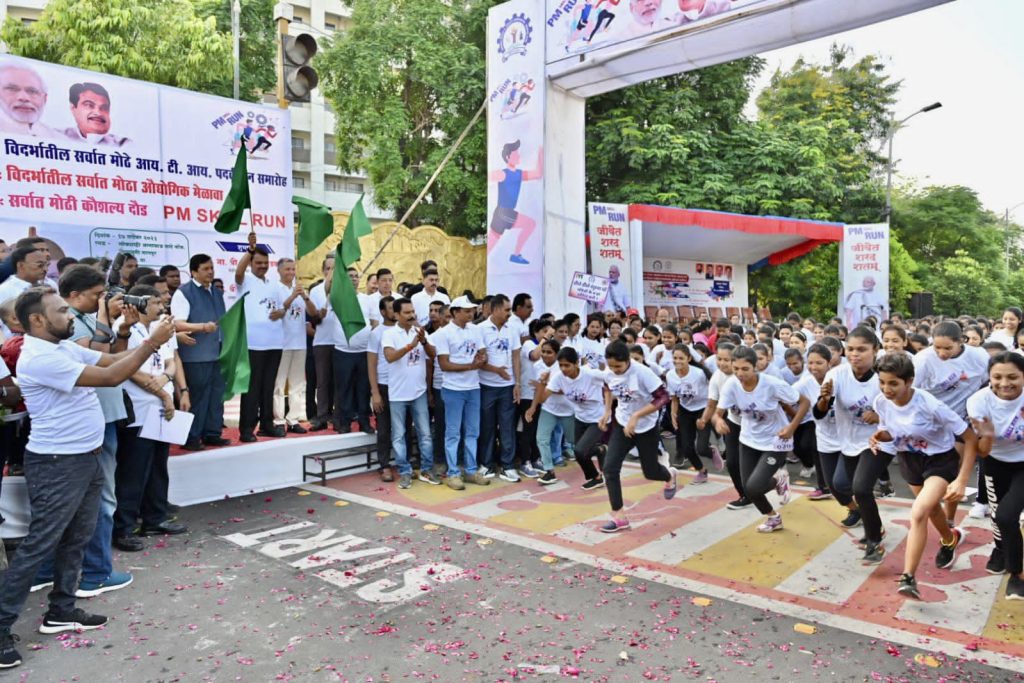 This run is organised to create awareness about skill development among the youth of the state. a large number of young men and women participated in this race.
On this occasion, the Deputy Chief Minister said, today is the birthday of the Prime Minister of the country on the occasion of which PM Skill Run has been planned. 
This race has been organized in every city of Maharashtra.  The skill department has also organized an industrial meet."
He said, "The objective of this race is to prepare skillfully trained manpower through skill training and to provide them employment. Modi ji's dream for the progress of the country is being fulfilled by the Skills Department in Maharashtra. We are preparing skilled, skilled manpower"