Twelve animals tied in cowshed have died in In Hazaripahad area. This unfortunate incident took place when water entered the cowshed.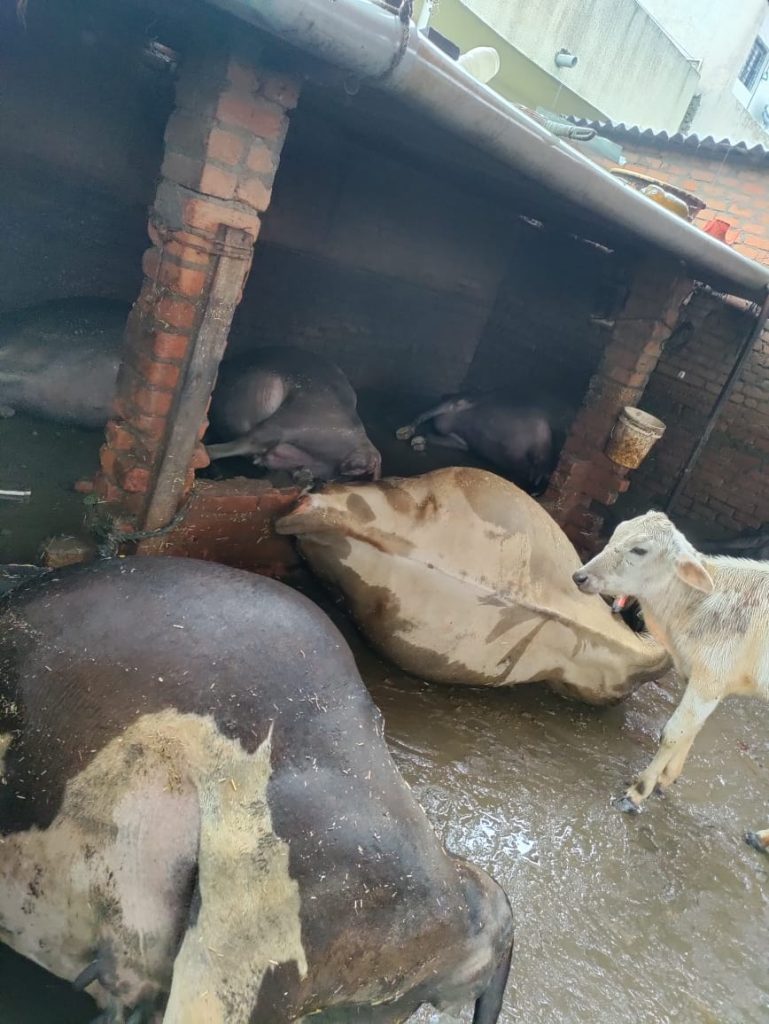 The Collector and Municipal Commissioner met Yogesh Varhadkar, Rajesh Varhadkar and Mrinal Bhogal, owners of cowsheds and animals.
The Collector has directed an immediate Panchnama of this incident.
Collector and Commissioner have announced immediate financial assistance from the administration in this area. Also, he has given instructions to the administration to provide this help immediately.