Shilpa Agarwal a fitness enthusiast of the city has achieved a new milestone in her bright career by becoming the brand ambassador for "Fit India Campaign' which was launched by Prime Minister Narendra Modi on National Sports Day August 29.
Shilpa stood first among 30 fellow participants who had applied from across the country to become the Brand Ambassador of Fit India Campaign which was held at Hotel Le Meridian Gurgaon from September 6 to 8.
The three-day event was organized by Fitness and Sports Science Association (FSSA) which is recognized and accredited by fitness training organizations by the Government of India.
Shilpa an industrialist and Mrs. Universe Lovely winner asserted that "I am blessed to achieve the title and there are no words which can describe my feeling. I always had a keen interest in fitness and always want to motivate young girls and women towards achieving fitness in their daily life".
"For the campaign, we had to go through different sets of challenges namely Deadlift, push-up, bench press, elbow-plank, yoga, crunches, weightlifting and many more. Every other contestant gave their best in these levels and I emerged as a winner".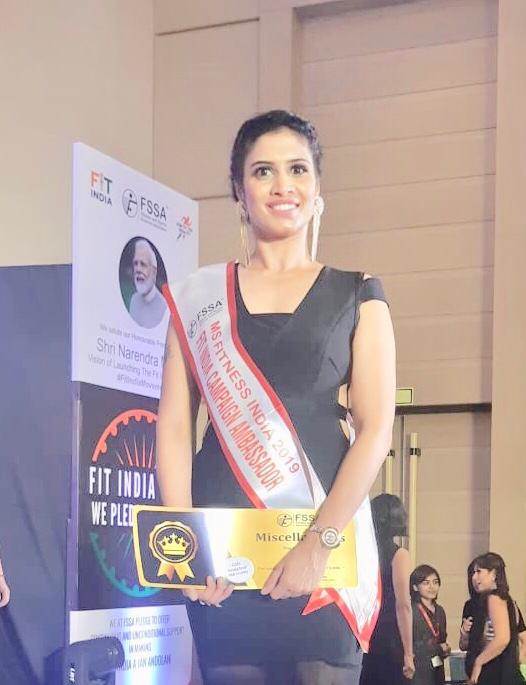 "There is a common myth among the people that weightlifting is not for women and I want to change the perception of the society. I will try my best to motivate women and young girls through my various sessions, she informed".
We wish Shilpa all the best for her future endeavors and being an inspiration for the young generation to attain a fit and healthy lifestyle.
Get all the latest and current news Nagpur here. For an exclusive & live updates from the Nagpur, stay connected with THE LIVE NAGPUR