World War-II vintage plane Silver Spitfire aircraft landed at Air Force Station Sonegaon, on November 4. The aircraft is on its historic world tour expedition which is covering approx 27,000 miles and nearly 29 countries with a stopover at 100 different locations. The aircraft entered Indian air space on November 2 at Kolkata and now is in Nagpur.
The pilots of aircraft Steve Brook and Matt Jones were welcomed by Gp Capt S K Tiwari, Station Commander, Air Force Station Sonegaon on Monday. The pilot on their arrival interacted with Station key personnel and shared their valuable experiences on their first-ever historical trip in this iconic single-engine aircraft.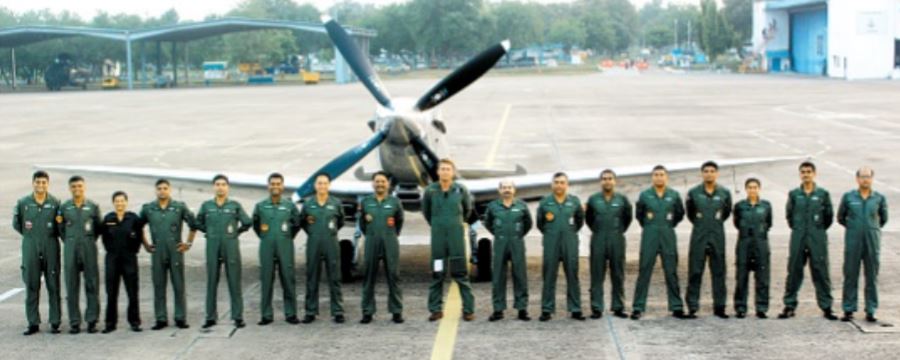 Embarking the expedition from England in August, the pilots plan to weave a pattern through countries in which Spitfire had flown during World War-II. Nearly 62 years after the last of them took to the skies in India, the unmistakable sight and sound of Spitfire is once again gracing the Indian skies with an aim to inspire future generations.
The pilots took off on August 5 this year from Goodwood Aerodrome in West Sussex – the home of the first school for Spitfire pilots. The route goes via Scotland, US, Canada, Japan, Russia and India and back to Britain. The Spitfire is a British single-seat fighter aircraft used by the Royal Air Force and other Allied countries before, during, and after World War II. It was designed as a short-range, high-performance interceptor aircraft.
Get all the latest and current news Nagpur here. For an exclusive & live updates from the Nagpur, stay connected with THE LIVE NAGPUR.