"Fitness Via Food"
Hello quarantined people – today I m sharing my favourite recipe , it has always got me loads of accolades…… Go ahead and win few for yourself
This is the easiest recipe of kheer , I learnt from my mother – in- law and can bring slurps to  Indian palettes craving for a dessert
Has lesser calorific value than any mithai…indulge
Ingredients:
Milk     – 3 litre
Rice      – 3 fist full
Sugar     – 250 grams
Kesar      – few strands
Almonds -10-12
Raisins     -50 grams
Cardamom Green -2-3 pieces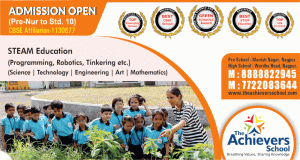 Method:
In a large vessel pour 3-liter milk and bring to boil. Meanwhile, wash and soak rice. Once the milk boils, simmer it and add cardamoms coarsely crushed. Now add soaked rice without water,stir from time to time. Simmer on a slow flame for about 1.5 hours. The milk will reduce to about half the original quantity. Add sugar and slivered almonds.
Keep stirring all the time till the sugar is dissolved and completely cooked. Let it cool in a serving dish, sprinkle almond slivers to garnish. Refrigerate and serve cold.
Tips:
Frequent stirring is important as milk has the tendency to stick to the bottom.
Do not use the aluminium vessel.
If after refrigerator you feel the kheer is very thick, you can add some milk and stir.
After adding sugar, continue to stir as it might stick to the bottom, giving it a burnt taste.
Sugar can be adjusted to taste