Easter is being celebrated today by the Christians across the world, however this year the celebration is different as the whole country is facing lockdown due to COVID-19.
Reaching the Special Easter vigil at the home of the devotees, an online stream of Holy Week services on the official YouTube channel of the Archdiocese of Nagpur was organised.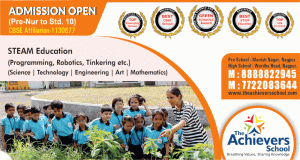 Normally on Easter millions of Christians gather at the church on Saturday midnight to Worship the ritual of breaking bread and drinking wine to celebrate Jesus's resurrection. However, this Easter the city churches were seen empty due to complete lockdown.