Bhandara: The continuous overnight heavy rains in Bhandara  district left a trail of devastation. Incessant rains were recorded in all seven tehsils of Bhandara district with Sakoli tehsil having highest 254.4 mm rainfall. The district received 163.1 mm of average rainfall and importantly, the average rainfall between June 1 and August 21 was 102 percent.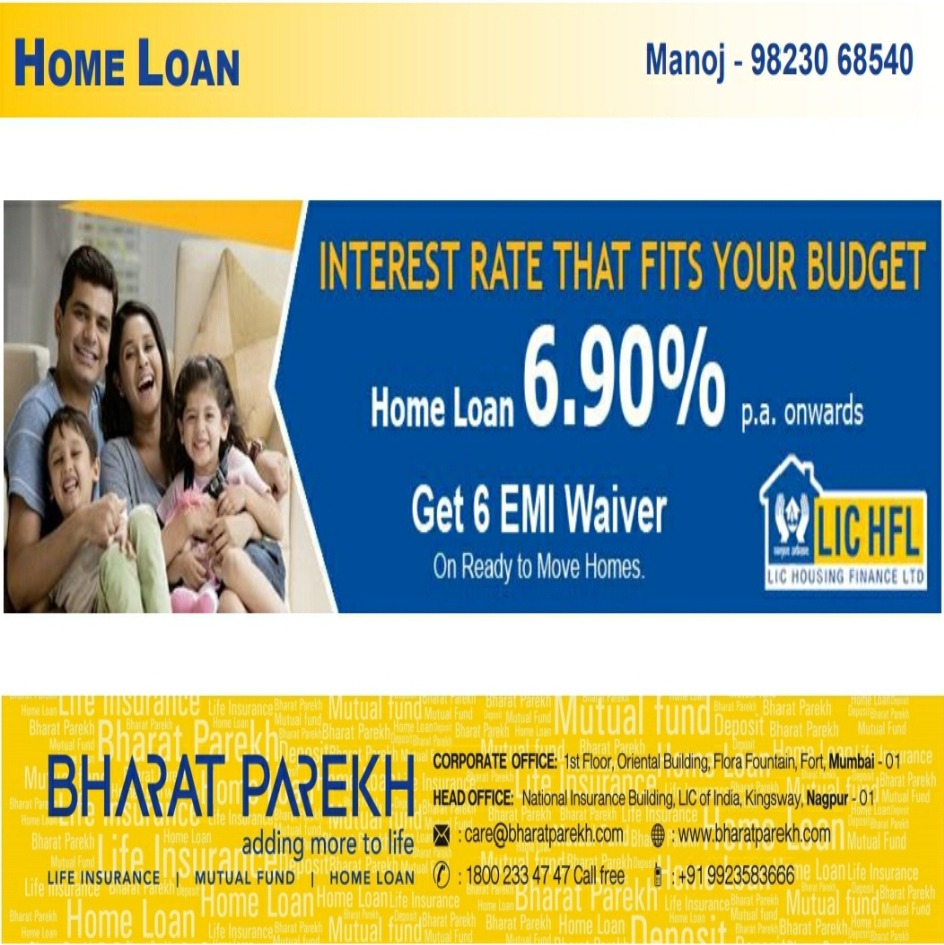 There was 3-feet water over Tumsar-Yerli way. The water of Navtalav gushed into homes in Ekodi under Sakoli police station. The traffic on SakoliTumsar, Sakoli-Parsodi, SakoliBirsi-Satalwada, SakoliJamunapur was affected due to rains. MSRTC services towards Tumsar, Tirora, Deori, Gondia, Bhandara-Nagpur were also snapped due to heavy rains.
According to preliminary reports, many houses were damaged due to rains. Following good rains, all 33 gates of Gosikhurd Dam were opened out of which 30 gates opened to 1 meter and 3 gates to 1.5 meter with discharge of 7491 cumecs of water.
There was water flowing over road on National Highway at Sakoli, in Lakhni the rain water gushed into many shops situated on road side causing damages. The premises of Aroghyawardhini Upkendra in Chandorti village in Sakoli tehsil was submerged in rain water.
In Gondia district, normal life was thrown completely out of gear on Friday with rains giving no break to people. Many villages remained cut off as road and small way bridges connecting them were submerged in water. The bus services also got affected and several houses have been damaged in rain water. A portion of under-construction road near Birsi village of Tirora tehsil was swept away in rains due to which traffic on Tirora-Tumsar came to a standstill.