In the wake of the rising number of COVID-19 positive cases in the district, the Nagpur Municipal Corporation has deployed 25 new ambulances to cater to the growing demand for the vehicle by COVID patients. At present 40 ambulances are working in the corporation.
As per the instructions given by Radhakrishnan B, 4 ambulances will be provided in each zone for corona affected people. Few ambulances will be available at COVID Care Center and Municipal Headquarters. An ambulance can also be ordered by contacting the zonal office.
The Municipal Commissioner has directed to arrange a portable oxygen cylinder, mask for the driver, hand gloves, sanitizer straw in the ambulance. The ambulance will be available to the citizens free of cost.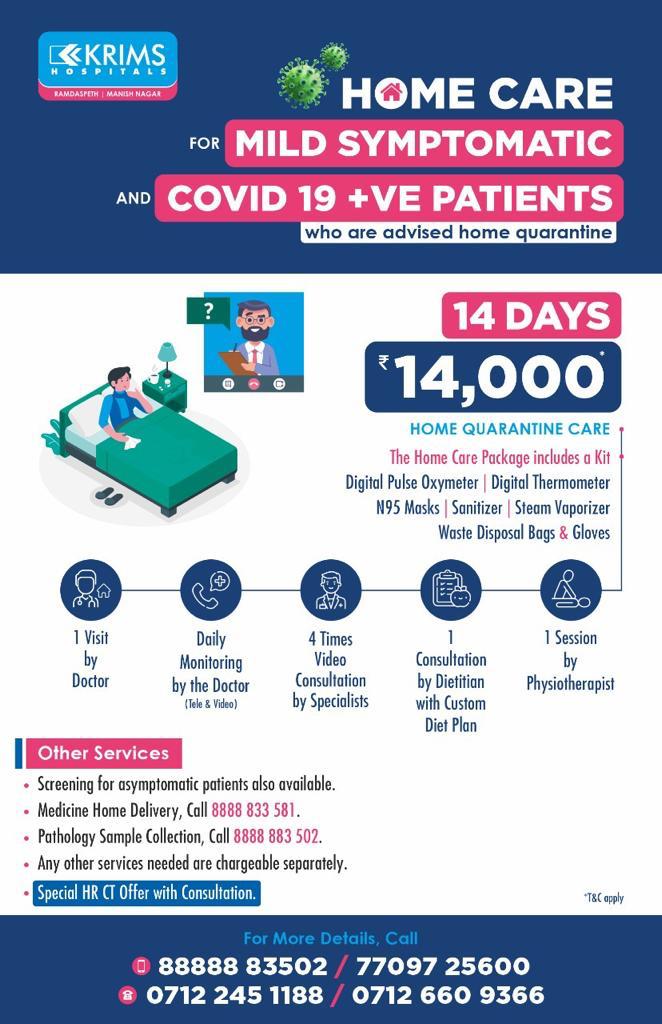 Mayor Sandeep Joshi and NMC Commissioner Radhakrishnan B, inaugurated the ambulance today. Additional Commissioner Ram Joshi, Deputy Commissioner Shri. Dr. Nirbhay Jain, Medical Health Officer Narendra Barhirwar, Saha. Health Officer Dr. Vijay Joshi, Transport Manager Shakeel Niyaji, Regional Transport Office Motor Vehicle Inspectors (RTOs) CH Jamdhade and Sanjay Fendarkar, Municipal Transport Department's Ravindra Page, Arun Pipurade were also present.
zone wise phone number of Corona control room
S.No.     Zone Office Name      Telephone No.
1 Laxminagar Zone No. 01 0712 – 2245053
2 Dharampeth Zone No. 02 0712 – 2567056
3 Hanuman Nagar Zone No. 03 0712 – 2755589
4 Dhantoli Zone No. 04 0712 – 2465599
5 Nehrunagar Zone No. 05 0712 – 2702126
6 Gandhibagh Zone No. 06 0712 – 2739832
7 Sataranjipura Zone No. 07 Mo. No. 7030577650
8 Lakdaganj Zone No. 08 0712 – 2737599
9 Ashinagar Zone No. 09 0712 – 2655605
10 Tuesday Zone No. 10 0712 – 2599905