Despite unexpected defeat in the final round, Jay Sawalakhe of Nagpur emerged champion in the Brandvilla17 State-level Online Blitz Chess tournament, organised by Roshan Chess Academy.
Both Jay and Arush Chitre ended up with 7.5 points to their credit after the completion of nine rounds. However, with better tie-break score of 41.75, Jay was adjudged winner. In the ninth and last round, Jay was upset by another upcoming city player Suhan Deshpande.
Arush, who outwitted Nayan Ramteke in the last round, had to be satisfied with the runner-up position with a tie-break score of 39.25. The third spot was secured by Suhan Deshpande with 7 points to his credit.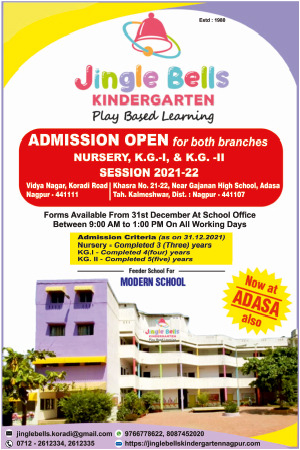 Best female prizes were won by Hrudaya Ambagade and Pranavi Bhagat, both of Nagpur. Gadchiroli's Aayush Ainchwar, Soham Chilamwar and Nabha Thakre also excelled.
In all 36 players from Amravati, Gadchiroli, Chandrapur, Nagpur and Satara participitated in the tournament which was conducted under the supervision of IA Deepak Chavan and SA Roshan Sahare.
Results (Final round)
Jay Sawalakhe (7.5) lost to Suhan Deshpande (7), Arush Chitre (7.5) bt Nayan Ramteke (5.5), Aditya Bodkhe (5) lost to Sumedh Ramteke (6.5), Nihaan Pohane (6) bt Rahul Sharma (5), Chetan Deodhagale (6) bt Ayush Ramteke (5.5), Aryan Deogade (6) bt Nirmaan Pohane (5), Shivansh (6) bt Savinay Meshram (4.5).
Final Standings
Jay Sawalakhe, 2. Arush Chitre, 3. Suhan Deshpande, 4. Sumedh Ramteke, 5. Nihaan Pohane, 6. Chetan Deodhagale, 7. Aryan Deogade.
Best female: 1. Hrudaya Ambagade, 2. Pranavi Bhagat.