Vidarbha's Ajay, Nitesh among 138 players striving for excellence at Ultimate Kho Kho national cam
As Vidarbha gears up to initiate local tournaments, Kho Kho stars from the region Ajay Panchabhai and Nitesh Pardhe are busy making the most of the opportunities during their participation at the ongoing first-ever sports science-based High-Performance Assessment and Scientific Analysis & Evaluation Programme–"Rise in Sports Excellence", organized by the Kho Kho Federation of India (KKFI) and Ultimate Kho Kho (UKK) in Faridabad.
The 26-year-old all-rounders, Ajay and Nitesh have fought against many challenges during their journey while growing up and pursuing the sport including ailing financial conditions of the family. Ajay, who hails from Katol, near Nagpur, is son of a farmer while Amravati resident Nitesh's father is a cotton mill worker.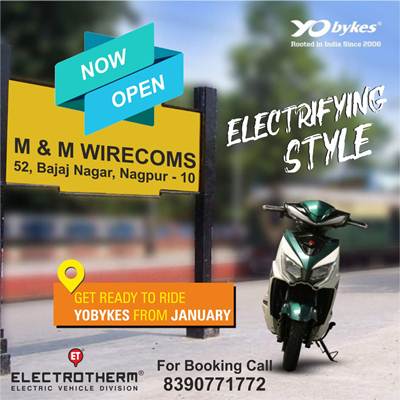 Nitesh, who has represented Vidarbha in three Nationals previously, said, "my aim is to play for India and this is an ideal opportunity that has come my way and I want to make the most of it. I'm also looking forward to playing in Ultimate Kho Kho and the current assessment will help me personally to become a better player and that is a great initiative taken by everyone."
Like many other athletes, Ajay too has struggled to train owing to coronavirus outbreak, he feels the camp has taken off at the crucial time for them to get back into shape with the expert guidance.
"The lockdown and no domestic tournaments for almost a year have left a deep impact on our game. Though, we did basic workouts at home but for a sport like Kho Kho, lack of match practice impacts training a lot. This camp is a great opportunity for all the players to improve their game as well as focus on personal course corrections," Ajay said.
"The forthcoming Ultimate Kho Kho holds the promise of a blockbuster league for tag sports not only in India but world over and creating a pool of players who are fierce and world class is the latent demand which we are trying to achieve through this High-Performance camp," said Ultimate Kho Kho CEO, Tenzing Niyogi.
In this month-long camp, scheduled from January 18-February 16, both the players, who are among 138 players, including 18 women, selected from across the country, are being monitored by vastly experienced sports science experts and doctors to develop and correct their technical as well as tactical errors.
"Federation has planned a series of international championships, tests matches and resumption of the domestic calendar as part of bringing back the action back to the mat soon," added KKFI President, Sudhanshu Mittal.