Ishwari Pande can't see but she makes up for her disability with a strong mind. She doesn't know the outer world as she has no vision in her eyes. However, overcoming the all odds she has mastered the art of swimming to show the world anything is possible if you try hard.
On India's 72nd Republic Day, eleven-year-old Ishwari set up a unique mark by swimming across Ambazari Lake, much to the amazement of one and all.
The morning temperature around Ambazari Lake being around 12 degree celsius, the water was too cold. Still, with a strong will power, Ishwari completed this unprecedented task, an ordeal. Veteran international diver and chief guest of the event Prabhakar Sathe praised Ishwari with a hope of bright success in such adventurous tasks.
At the outset, Ishwari, a student of BRA Mundle School, performed worship at the Ambazari Lake and entered the water. She swam up to the west-end, covering 1-km distance and returned back to the starting point.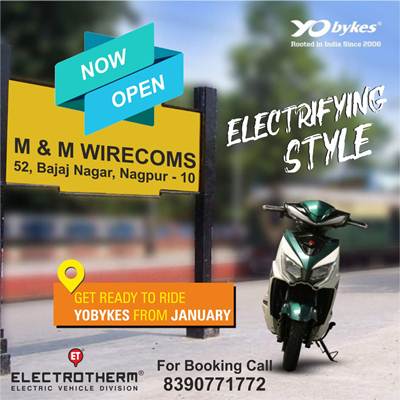 In all, she swam a distance of 2 kms during this swimming venture. She was escorted by Vilas Fale, a national-level swimmer. Ishwari completed the task in 2 hours and 25 minutes.
Many people gathered at the lake bank to watch Ishwari's extraordinary feat. She is the daughter of Kamlesh and Aruna Pande.
When Aruna Pande was pregnant for six months and thirteen days, Ishwari was born prematurely with an under-developed body of mere 700 grams weight. Therefore, she had to be kept on oxygen support for 75 days, which damaged the eye retina completely and she got deprived of seeing this beautiful world.
As she grew, she recovered and gained strength slowly. It was a miraculous recovery by her and that's the reason her parents named her 'Ishwari', God's child.
She was introduced to swimming by senior city coach Sanjay Batwe. After her feat, Ishwari was congratulated by Kamlesh Urkude, director of Prashant Diesel Ltd.
While speaking a few words about the event, Ishwari expressed her desire to participate in sea swimming competition in future.