As part of anti-encroachment drive, the squad of civic authority on Monday took action in seven zones of the city and removed 400 encroachments.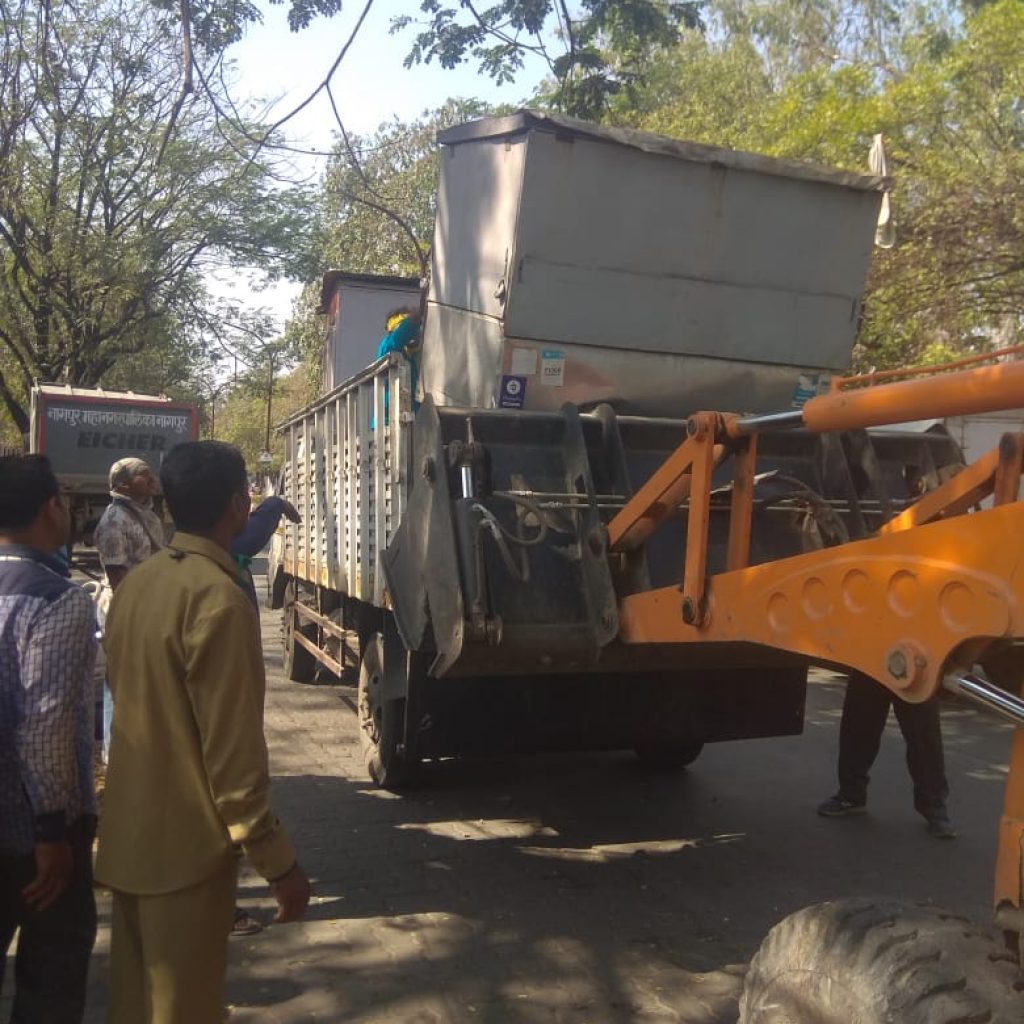 As per information, at least 8 truck items of the encroachments including handcarts were seized. During this drive, Chinese, vegetable and juices hawkers were removed from the footpath of IT Park Road under Laxminagar zone; similarly, 5 carts were seized.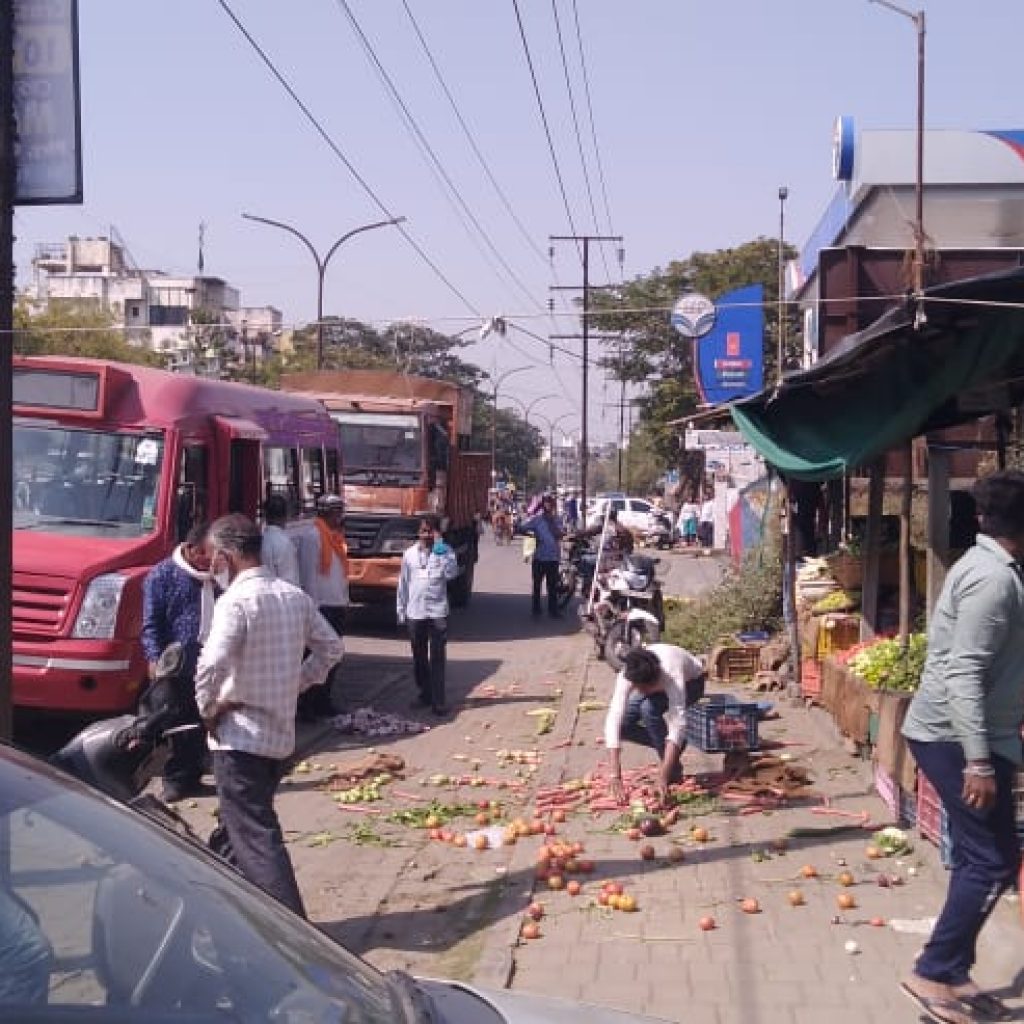 After this, taken action against the illegal slab of a building in Congress Nagar, 36 encroachments were removed from the areas from Gittikhadan police station to Friends Colony under Dharampeth zone.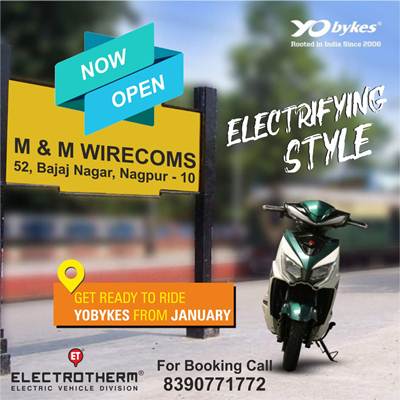 On this road, 20 sheds were removed from the footpath. One truck material including 1 wheel,3 boards was seized and a fine of Rs.10000 was recovered from the tresspassers.Around 47 encroachments were removed from Manewada Road in Hanumannagar zone to Omkar Nagar Chowk and Besa.
Encroachment of road carts and shops was removed till Budhwari market.46 encroachments were removed from Gurudev Nagar of Ishwar Nagar zone to Ishwar Nagar Chowk,KDK College to Jaganade Chowk.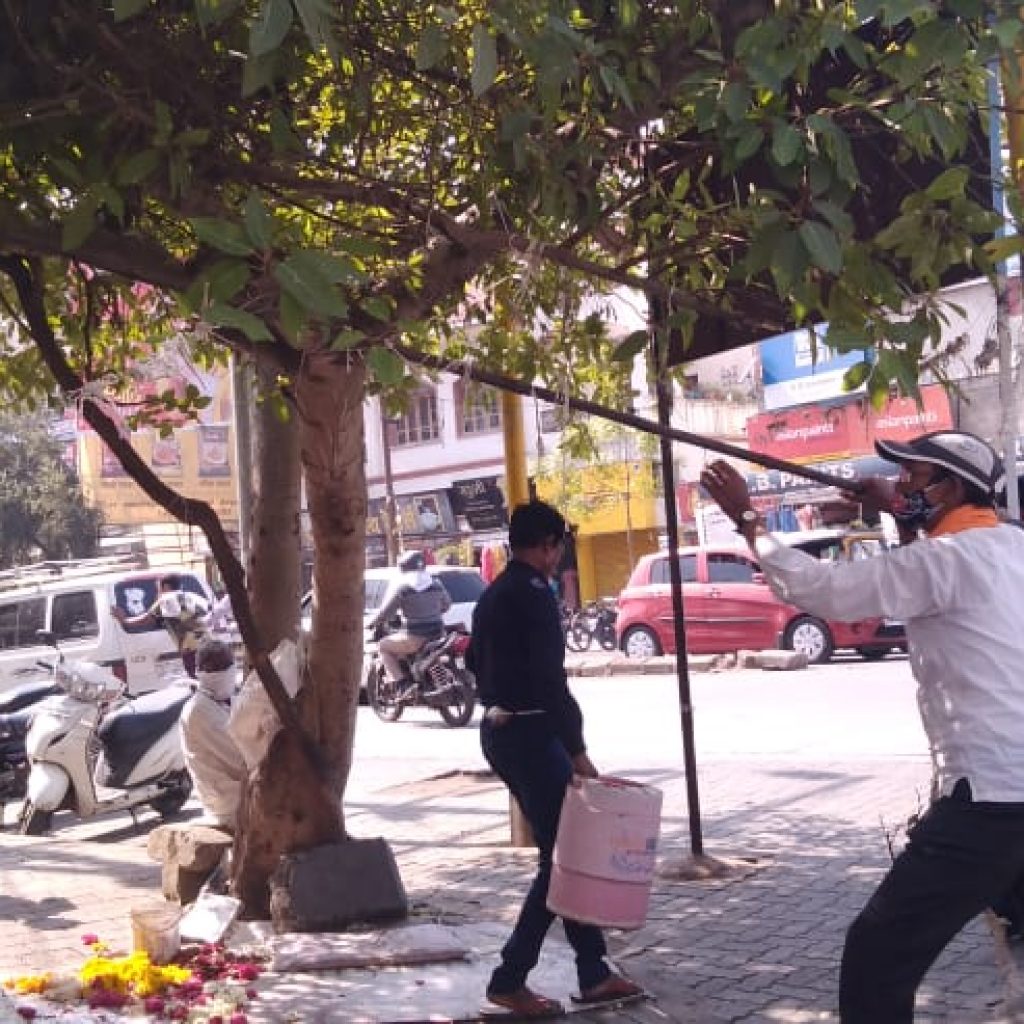 And at least 52 encroachments from Rani Durgavati Chowk to Kanji House Chowk,Inta Bhatti Chowk to Shantinagar Ghat in Satranjipura Zone were removed. Fruits and other hawkers from Indora Chowk, Itarsi Pulia, and Jaripatka Road to Dayanand Park and fine of 7000 was recovered. During this drive, Feriwala Footpath Dukandar Sangathan on Monday opposed the move and gathered at Samvidhan Chowk and shouted slogans against the NMC administration. They were demanded to make the first alternative arrangement of footpath shopkeepers.