Central Railway has been working consistently to improve train journeys for its passengers safer, comfortable and user friendly. Taking advantage of the Railway's 'New, Innovative Non-Fare Revenue Ideas Scheme' (NINFRIS) to promote new ideas and concepts for enhancement of Non-Fare Revenue and to improve passenger convenience, Central Railway has introduced many innovative ideas for the benefit of passengers as well as generate good revenue.
Amongst the best innovative ideas introduced in the past one-year, Automated Ticket Checking and Managing Access System (ATMA system), EzySpit Spittoon, vending kiosks and Baggage Wrapping and Sanitisation facility. Many of these innovative ideas have been implemented as a safety measure in the wake of Covid 19 pandemic. Baggage Wrapping and Sanitisation facility: In the wake of Covid19 pandemic, to dispel any fear and to prevent any possible infection, Central Railway has started Baggage Wrapping and Sanitisation facility for Passenger's baggage, luggage & parcels through UV rays at Chhatrapati Shivaji Maharaj Terminus, Dadar, Lokmanya Tilak Terminus, Nagpur and Pune stations.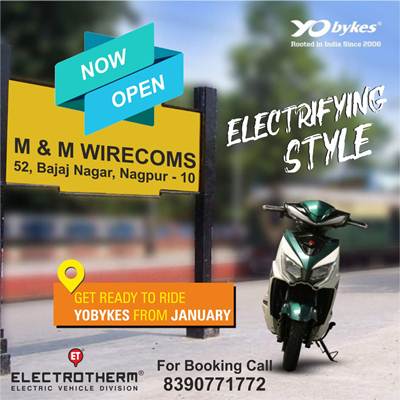 This initiative implemented in August 2020 already generated Rs. 58.42 lakhs. Automated Vending Kiosks: Automated Vending Kiosks installed at various stations of Mumbai, Nagpur and Pune divisions have provided a great reprieve to the passengers in need of protective gears like masks, face shield, gloves, sanitizer bottles, etc. These AVMs not only provided the sanitary items but also sensitized passengers about the Covid Travel Norms. Bedroll Vending Kiosks provides disposable bedroll to the passengers.
ATMA System: Automated Ticket Checking and Managing Access System installed at Nagpur station prevents the spread of Covid 19 Pandemic by automated implementation of boarding protocol to ascertain the ticket status of the passenger and allow only asymptomatic passengers to board the train. This system has brought in a notional earning of Rs. 26 lakhs.
EzySpit Spitoon: EzySpit Spittoon innovative container vending machine is an innovative solution to prevent public spitting problems at Nagpur railway station. Two automated vending machines were installed at Nagpur railway station for vending state of the art products Spit Container, Spit Pouches and Vomit Kit. These products ensure hygienic and clean railway premises, prevent the spread of Covid infection and saves a lot of money, expenditure on cleaning the spit stains in railway premises. These innovative Ideas have not only provided better facilities and services to the passengers but generated good Non Fare Revenue to Railways.