Six talented Nagpur athletes have made it to the Maharashtra team for the West Zone Athletics Championship slated to be held at Raipur, Chhattisgarh, from February 24 to 26.
In-form Sandip Gound, Riya Dohtare, Devashree Lavhe, Mitali Bhoyar, Tulsi Chaudhari and Bhavyashree Mahalle have been selected in the state squad on the basis of their splendid performance in the recently held state selection trials held at Pune.
The Maharashtra Athletics Association announced the state squad here on Sunday.
Sandip Gound won the gold medal in the 80 metres hurdles event of the Under-16 boys category. The promising teenager from Umred had last week clinched the silver medal at the Junior National Athletics Championship held at Guwahati.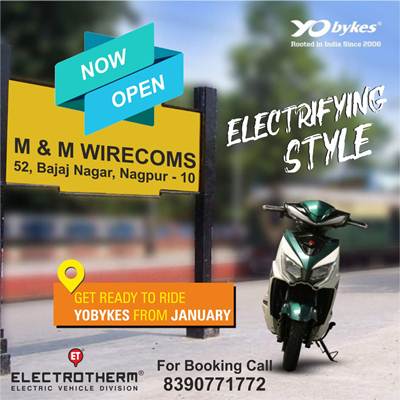 In the U-16 girls category, Bhavyashree Mahalled had captured the gold medal in the 2,000 metres race at Pune and finished creditable fourth at Guwahati.
Riya Dohtare had claimed gold medal in the 3,000m race and bronze medal in the 5,000m race while competing in the U-20 girls section.
Devashree Lavhe had grabbed a silver medal in the 400m race. Mitali Bhoyar overcame the personal tragedy to win a silver medal in the 1,500m race. Competing in the U-18 girls group, Mitali had placed eighth at Guwahati.
In the same age group, Tulsi Chaudhari notched up a silver medal in the 5,000m race at Pune. She had also claimed a bronze medal in the 3,000m walking in the U-16 West Zone Meet last year.
Devashree and Sandeep are the members of Om Sai Sporting Club, Umred and train under Praful Bele. Bhavyashree and Mitali belong to Nav Maharashtra Krida Mandal and train under Jitendra Ghoradadekar. Riya, who is a member of Track Star Athletics Club, is a trainee of Ravindra Tong, while Tulsi is being coached by Sunil Kapgate at Jai Athletics Club.
Nagpur District Athletics Association (NDAA) secretary Dr Sharad Suryawanshi, NDAA president Gurudeo Nagrale, corporator Nagesh Sahare, SJ Anthony, Umesh Naidu, Ramchandra Wani, Shekhar Suryavanshi, Archana Kottewar, Prof Bunty Prasad Yadav, Ravindra Tong, Jitendra Ghordadekar, Harendra Thakre, Sunil Kapgate and others have congratulated the athletes for their selection for Raipur Meet.