"It's a proud moment for me to lead one of the performing branch of Institute of Chartered Accountant of India, Nagpur Chapter. The branch was declared best all over India for 10 times, best in Western Region for 23 times and best WICASA branch for 7 times," said CA Saket Bagadia, newly elected Chairman of ICAI, Nagpur Chapter. He was talking to The Live Nagpur after his election.   

Bagdia further added that during the year the committee would thrust on organizing programmes which will result in playing its part in nation-building and value addition to the members & students and more interaction with various Government & Semi-Government Authorities & Departments. While acknowledging the members for reposing faith in a young leader, he assured that the branch shall play a pivotal role in creating a platform for knowledge sharing amongst the senior and young members in a conducive and friendly atmosphere. He commented that the branch during the year would take initiatives that combine the experience of the senior members with the enthusiasm of young members for the overall development of the professional community.
 
CA Bagadia, who has done his matriculation from Saint Joseph Convent Kamptee, in the year 1995 and graduation from Hislop College, Nagpur, completed his Chartered Accountancy in the year 2002. In the year 2016, he was elected as Executive Committee Member of ICAI and lead the Western India Chartered Accountants Students Association (WICASA) Nagpur in the year 2017, in his leadership the branch was awarded second best branch in the country. Suggesting to take precautions in COVID situations, he shared with the members his thoughts about the challenges being faced by the profession and hence urged the members to promote the ultimate goal to pursue professional excellence while maintaining integrity and commitment.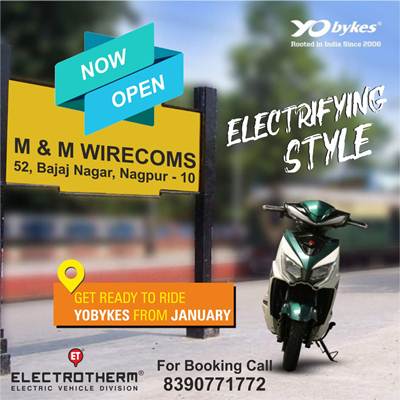 On the social front, the committee would strive hard to spread awareness among the general public with respect to the Financial Sector and the importance of ensuring Financial Discipline in day-to-day life for a happy living. He also thanked CA Abhijit Kelkar, Regional Council Member and CA Julfesh Shah for their continuous guidance and support in organizing various activities and programmes of Nagpur Branch. He further thanked CA Ashok Chandak  and CA Jaydeep Shah, Past Presidents for continuous guidance to the Branch.  He wished to achieve all-round progress of members & students through various activities organized by the Branch all round the year and is confident that the year ahead shall be one of the most happening year of Nagpur Branch.

The newly elected body members are CA Jiten Saglani as Vice Chairman & WICASA Chairman, CA Sanjay M Agrawal as Secretary, CA Akshay Gulhane as Treasurer. Other Managing Committee Members include CA Kirit Kalyani, Immediate Past Chairman, CA Suren Duragkar, Past Chairman and CA Harish Rangwani as Managing Committee Member and CA Abhijit Kelkar, RCM as ex – officio member of the Managing Committee of Nagpur Branch of ICAI.