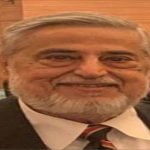 Shiraz Jal Gimi aged 77 years left for his heavenly abode on February 20, 2020, after a brief illness. The Funeral will be held at Parsi Cemetery Seminary Hills Nagpur on February 21 at 12 noon. According to covid safety norms, there will be no physical attendance at the funeral. He was the son of late Jal P Gimi, Vice-Chancellor of Nagpur University. He was Past President of Rotary Club of Nagpur and was a prominent figure in social circles. He was Vice President of Nagpur Parsi Punchayet and long time President of Nagpur Parsi Gymkhana. He leaves behind wife Bachi, son Parheez, daughter Ayesha, daughter-in-law Jasmine, son-in-law Yezdi, grandchildren, and a host of relatives to mourn his loss. he was also associated with VCA.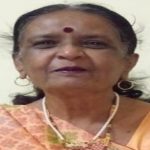 Smt. Bharti Suryakant Shah, resident of Mahal, age 71, passed away on February 20. Last rites were performed at Gangabai Ghat on the same day. She was 71. She leaves behind Husband, daughters – Reena, Dimple, Ankita andhost of relatives to mourn the loss.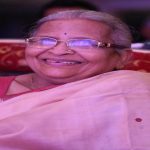 Ramtek MLA Ashish Jaiswal's mother Umadevi Jaiswal passed away due to old age on Friday, February 19. She was 77 years old. The last rites were performed on Saturday at Ambala Ghat. Pun Ashish rented his land. Despite the corona's fears, the Jaiswal family's loved ones could not stop themselves from paying their last respects. Harne, NP Vice-President, Corporator, Shiv Sena district and taluka office- bearers, Ramtek assembly constituency activists as well as all party leaders and activists were present on the occasion. In the mourning meeting held at Ambala Ghat, the dignitaries paid their last respects. He paid homage to Nandkishore Jaiswal's politics and sociology, Umadevi's power after his death, Ashish Jaiswal's strength and mother's love for activists. Bikendra Mahajan conducted the mourning meeting.