For the talented poor students of Nagpur Municipal Corporation with the concept and initiative of Mayor Dayashankar Tiwari, a state-of-the-art, state-of-the-art Science Research Center will be set up at the Municipal School at Garoba Maidan.
There was a discussion about the establishment of a science research center for poor, talented students in municipal schools in Mayor's room. In this meeting, the Education Chairperson Dilip Dive, Deputy Speaker Sumedha Deshpande, Member Nagesh Sahare, Senior Member Sunil Agarwal, Education Officer Preeti Mishrikotkar and Suresh Agarwal was present.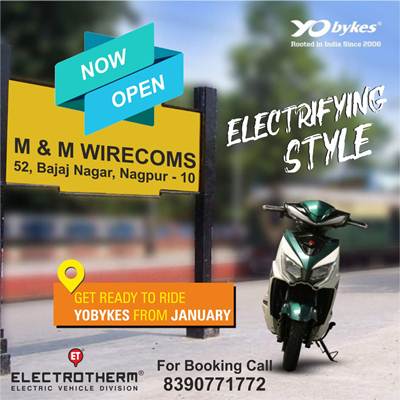 The Mayor said that an unprecedented science fair is being organized every year through the corporation. Once the then Education Secretary Nandkumar visited and was so impressed that he directed the implementation of this Nagpur initiative across the state. Corporation teachers had also imparted training to teachers across the state. Two students of Surendragarh Municipal School participated in NASA's mission to launch a small satellite from Rameshwaram through Apoorva Vigyan Melava. Due to him, Nagpur has gained international fame. He tasked the education committee chairpersons to find a closed school of the corporation where a science research center could be set up. As per the instructions of the Mayor Dilip Dive and Suresh Agarwal chose the school at Garoba Maidan.
Tiwari said that Union Minister for Land and Transport Nitin Gadkari has expressed his desire to open a national level science research center in Nagpur. In this connection, a science research center will be set up for the talented students of the corporation. This will benefit students who are interested in science. Suresh Agarwal said that science education will be imparted here on the theme of 'Aao Vijnan Se Dosti Karen' like Apoorva Vigyan Melava. Teachers will also be trained.