In a bid to spread awareness towards climate change, Wockhardt Hospitals, Nagpur celebrated the 'World Earth Day' by switching off the lights placed outside the hospital for 30 minutes. The employees of the hospital conducted the same at their homes as well.
This initiative taken by hospital is symbolic to show support for the planet and raise awareness towards increasing climate crisis and biodiversity changes. "Wockhardt Hospitals have always focused on being environment friendly and giving their share of contribution towards resolving the 'Climate Crisis'", said Mr. Abhinandan Dastenavar, Centre Head, Wockhardt Hospital, Nagpur. While we are using Earth Day as an opportunity to educate the staff and draw public attention to this cause, our year-round commitment to environmental sustainability goes much deeper", he added.
In order to complete their share of responsibility towards the ongoing attempt to heal the Earth, Wockhardt Hospitals have adopted several measures li
ke- complete replacement of  lights in the hospital premises from conventional CFL  to LED lights, Replacement Gypsum ceiling with Armstrong ceiling which can be recycled. In addition, hospital also conducts time-to-time training among staff to create awareness among them.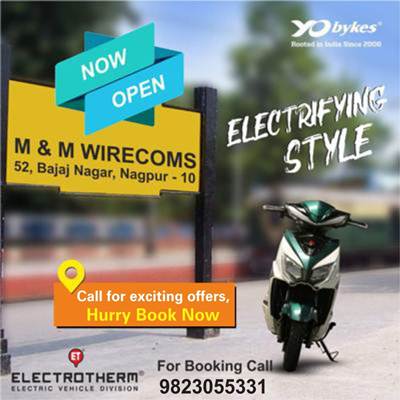 Mother Earth is clearly urging a call to action and Wockhardt Hospitals are striving to do their part in it. Nature is suffering. Oceans are filling with plastic and turning more acidic. Extreme heat, wildfires and floods, as well as a record-breaking Atlantic hurricane season, have affected millions of people. Now we face COVID-19, a worldwide health pandemic link to the health of our ecosystem. By celebrating this Earth Day, the hospital urges the society to do their parts in conserving the Earth.