VIA Lady Entrepreneurs' Wing organized a session on "Customer Concentric Business Model" by Bhaskarbhatta Bharaniram, Learning and Development Expert, on 16th July 2021 on zoom platform on the occasion of Installation of VIA LEW Team 2021-22 under the able leadership of newly elected Chairperson, Poonam Lala.
Manisha Bawankar, the outgoing Chairperson, VIA LEW, gave the opening remarks and welcomed the Guest Speaker, members and all the dignitaries. She remarked "Talents wins games but teamwork and intelligence wins championships", referring to the excellent team work managed by the VIA LEW which sailed through nicely in the storm of pandemic in its Silver Jubilee year. While giving a brief roundup of all the past events of the year through video clip and described the unified work of her team as a beautiful cup of tea wherein she compared all the ingredients to the members of her team.
Y Ramani, Past Chairperson of VIA LEW conducted the proceedings of Installation of LEW Team 2021-22. Prafullata Rode, Advisory Committee Member – VIALEW, expressed gratitude towards outgoing Chairperson on her completion of successful tenure in a unique way. Suresh Agrawal, Convenor of VIA LEW and Suresh Rathi, President of VIA, joined hands in honoring Manisha Bawankar by presenting a Memento.  Suresh Agrawal, praised her by saying that her name resembles dynamism, direction, decision and delivery on account of the work she has done with absolute clear conscience.  Suresh Rathi, also praised her work by saying that she had moved away from traditions and had worked in exact direction which the VIA had thought off.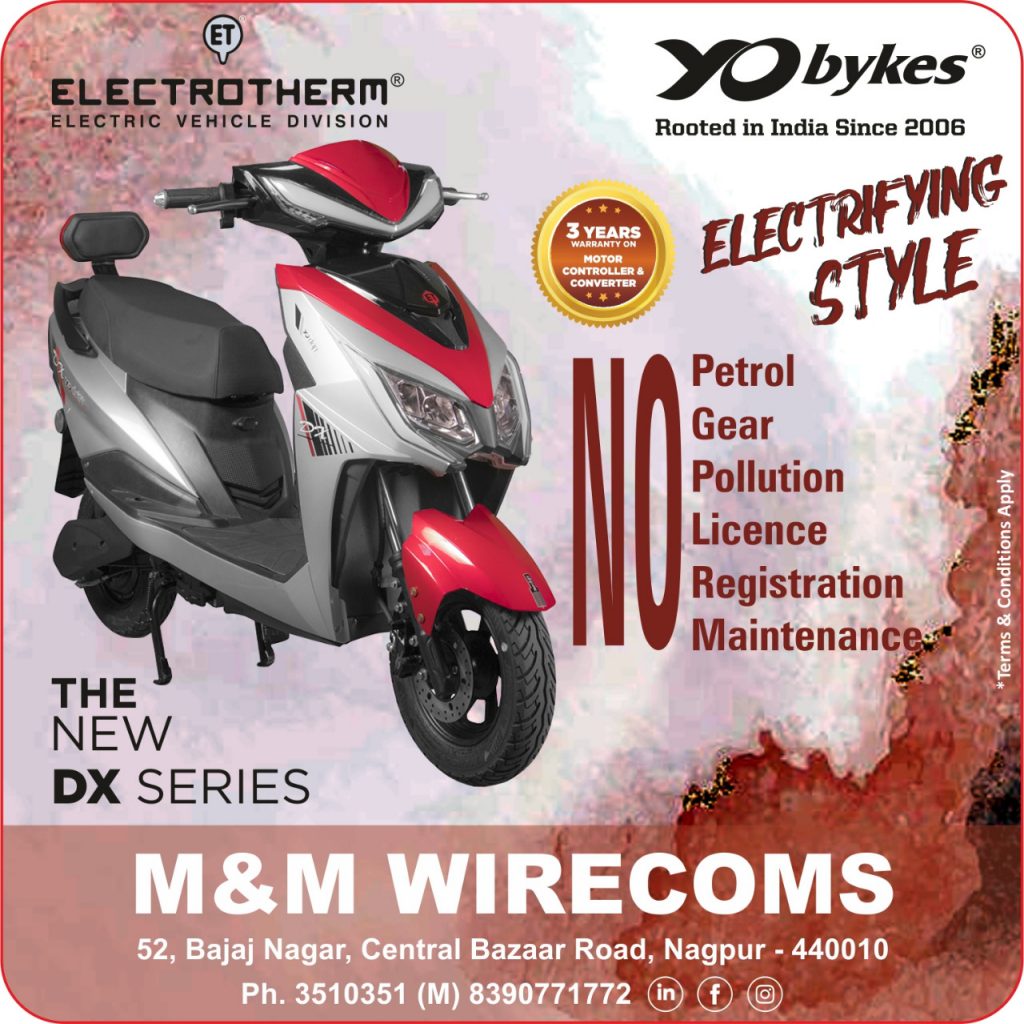 Suresh Agrawal, announced the name of Poonam Lala as new Chairperson of VIA LEW. Then a brief introduction of the new Chairperson was made by Y Ramani followed by introductory speech of the new chairperson wherein she expressed her gratitude on being elected as chairperson and being associated with VIA LEW, she then welcomed all the new members of the management and requested all to support and cooperate her to accomplish the motto of VIA and scale new heights. She emphasized on adding new members to this esteemed organization so that they can be beneficiaries of the business knowledge being imparted through VIA. She also narrated the success of Udyojika exhibition, and the immense benefit derived to the participants out of that. To improve upon that and in this pandemic situation, VIA LEW had introduced vialewudyogika.com e-portal to facilitate vendors and members to do business and promote their products. She requested all to take maximum benefit of this portal. She praised the women entrepreneurs for their business acumen and success. She also stressed the importance of utilizing the help desk offered by VIA LEW and requested to place any suggestions for improvement in this regard. She said "You don't get success in ONE DAY, but if you have determination ONE DAY you would definitely be successful." With full confidence she advised all that to identify ourselves, identify our strengths and come up with a positive attitude by converting weakness into strengths so as to become successful. They say one who walk the path of Struggle, has the power to change the world.
New VIA LEW Team 2021-22 :
Chairperson – Poonam Lala
Advisory Committee members – Sarla Kamdar, Prafullata Rode, Madhubala Singh, Sarita Pawar,
Immd Past Chairperson – Manisha Bawankar,
Past Chairpersons – Saeeda Haque, Chitra Parate, Y Ramani, Neelam Bowade, Anjali Gupta, Anita Rao, Vandana Sharma, Shachi Mallick & Reeta Lanjewar,
Vice Chairpersons – Indu Kshirsagar & Shikha Khare,
Secretary – Rashmi Kulkarni;
Treasurer -Yogita Deshmukh,
PRO – Poonam Gupta,
EC Member – Sania Ramchandani
Suresh Agrawal, in his address, congratulated the new VIA LEW team and said that VIA LEW has always maintained the tradition to take everyone along and worked as a team and wished them to continue with the same tradition. Further, Suresh Rathi, in his address gave very important suggestions on how to leap ahead in the current scenario and guided the new team accordingly.
The next session was conducted by Reeta Lanjewar, who first congratulated the newly elect VIA LEW team and then introduced the guest speaker, Bhaskarbhatta Bharaniram, a renowned consultant and a learning and organization development and change expert, working as head of training and continuous innovation for a global team in Amazon.com.
The guest speaker spoke about the customer concentric business model wherein the whole gamut was concentrated on customer needs. He said "If you understand the customers' need it does not matter what product or service you are selling or what industry you are in, you will succeed, because the rest is fulfilling that need." It is very important for any business to know the fact that, "you need customers to succeed in the business" similarly "you have to match your offerings to what the customer wants". This is the mantra for a successful business.
How does one know what a customer wants, its punctuality, consistency and standard experience is what the customers' need, he added. The business man has certain perceptions and understandings about what the customers need is, it is a skillful job to actually understand the needs of the customer and his ability and willingness to pay for the same as unless the customer is ready to pay for that your business model is not going to succeed. He gave examples of successful business houses to prove his points and also gave examples of unsuccessful ventures.
According to him Model to success i.e. Business model should contain six points to have Empathy – for gathering data, to Define – for the need of customers, to Ideate – for the solutions, to Prototype – for the model, to Test – for the product or service in the market before the launch, and to Repeat – for its continuity. This is an overall process to think on behalf of the customer and to know the pulse of the customer.
He explained the customer centric strategies very lucidly by giving different and apt examples of why this model is important and how one can connect with the customers by getting new ideas which will have great impact on business. The program was very interesting and informative and very nicely conducted.
Y. Ramani and Reeta Lanjewar, both Past Presidents conducted the program in a very grand manner. Prominently present were VIA Vice Presidents Dr. Suhash Buddhe and Aditya Saraf, VIA EC members Ashit Sinha, Girish Deodhar and LEW members, budding entrepreneurs attended the session in large numbers on facebook. Rashmi Kulkarni, Secretary of VIA LEW formally proposed a vote of thanks.