The Smart City has come up with a unique solution to resolve grievances on waste collection as for the first time in Maharashtra Nagpur Municipal Corporation has installed a QR code system in the city on a pilot basis.
This arrangement will help to keep track of the functioning of garbage trucks and the collection of garbage from the homes at regular intervals.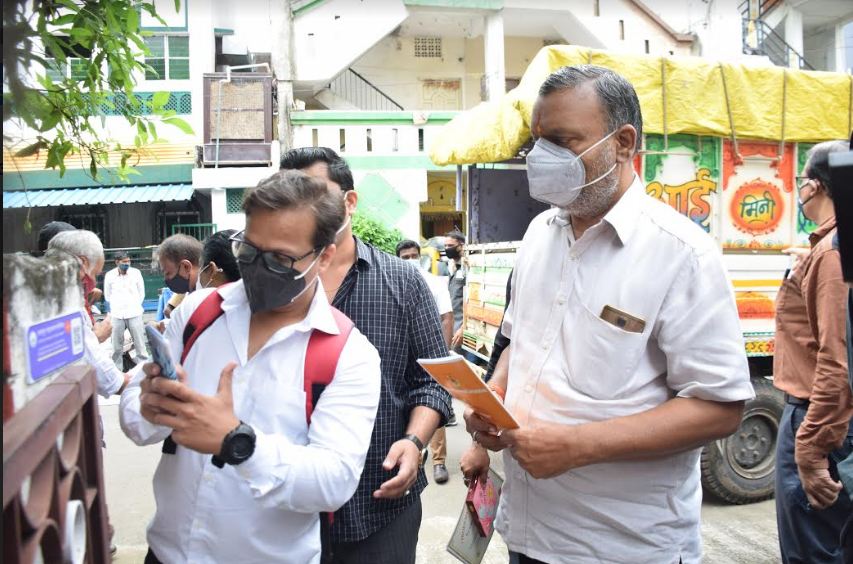 Nagpur Smart and Sustainable City Development Corporation Limited and Nagpur Municipal Corporation have launched Smart Waste Management System in Nagpur city on a pilot basis.
NMC came up with this unique solution after receiving complaints from citizens as the garbage trucks were not coming on time.
The QR code will now provide information on which household garbage was picked up or not. This will make the waste collection system more comprehensive and transparent.
The QR code sticker has been affixed to ten houses in Mararatoli and Pendati Colony on Ravinagar Amravati Road on an experimental basis. The garbage collector will scan this code on your mobile and weigh the garbage.
The concept was made possible by the initiative of Mayor Dayashankar Tiwari. On Thursday mayor visited these ten houses and interacted with the citizens and got information about it. The experiment has been implemented on an experimental basis in a zone in consultation with the authorities. Then will consider applying it to the whole city.