COAL NEER Plant in Patansaongi UG Coal Mine project, in Patansaongi, Saoner, Nagpur Western Coalfields Ltd Bouquet WCL has successfully converted mine water into drinking water
The project began in year 2019 WCL endeavored to address Water Scarcity for nearby 14 villages through utilization of Mine water discharge. Through their strategic CSR initiatives, we not only overcame the problems of Land acquisition by succeeding in resolving a natural hindrance (Mine water) to the advantage of the organization.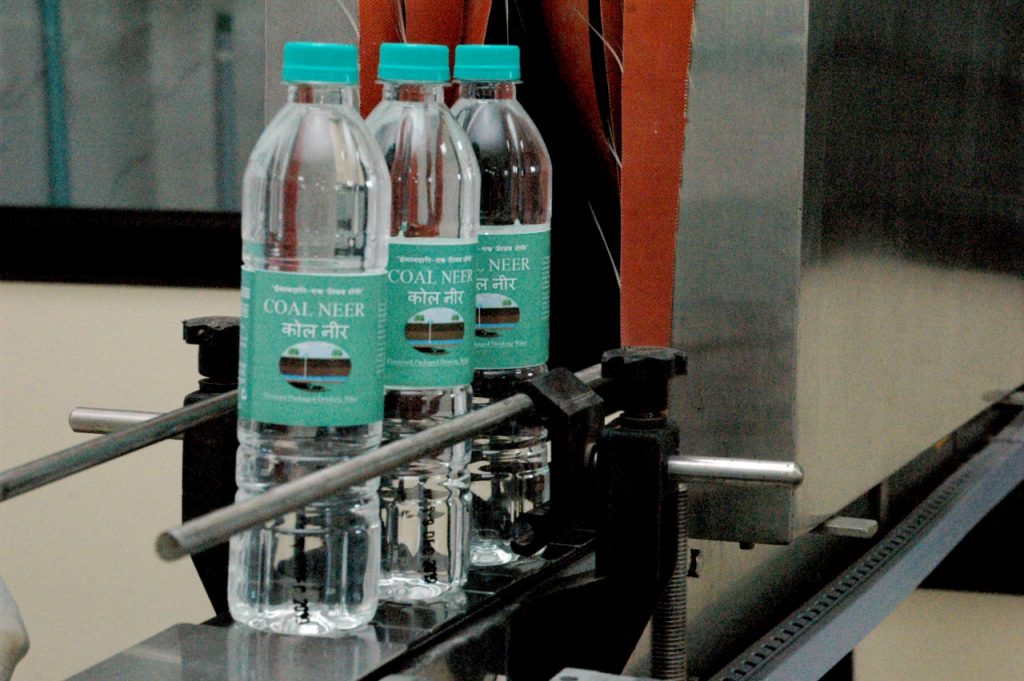 The profit accrued from commercial selling of packaged drinking water will be utilized in providing pure drinking water to nearby villages under Community service.
With a Capital of Rs. 2.45 Crores, the Domestic Mine Water supply was Capacity (10,000 LPH)
The venture lead to evolution from CSR (Corporate Social responsibility) to CSV (Creating Shared Value) i.e., addressing local issues by integrating it with Business Model. This vision guided the company's CSR strategy which has increased the company's connect with community. It led to enhanced credibility of WCL as responsible Public Sector unit.
MoU was signed with Women SHGs across 7 villages (Chicholi, Silewara, Rohana, Walni, Isapur, Dahegaon & Pipla ). WCL had opened saving account in Bank for Women SHGs. Around, 900 no. of 20 litre can were supplied to the beneficiary villages till May, 2021.
The Potable Water was available at doorstep of villagers at Rs 5.0 for 20 liter Can. Out of total revenue collection of Rs 5.0 /Can, Rs 3.0 direct transfer to Women SHGs Bank account.
While the cost of packaged units is Rs 7 for 500ml bottle while Rs 10 for 1 litre bottle. Under possible future activities 20 litre Packaged Drinking Water will be sold.