Association of Medical women Nagpur(AMWN) joined hands with UNESCO in implementation of orange the world campaign. Every year United Nation calls for 16 days activism from November 25 to December 10 to end the violence against women.
AMWN President 21-24 Dr Laxmi Shrikhande is working on the theme of "We for She" to empower women. Team AMWN implemented this orange the world campaign religiously with different activities with various teaching institutes & NGOs. Campaign was named as Aparaijta meaning Women who never accepts defeat. Aparajita was launched at the hands of Kanchantai Gadkari. She appreciated efforts of the organization & commitment to carry 16 activities in 16 days.
First activity in the series was panel discussion in collaboration with DivIn Pro. Panel consisting of women from all walks of life. Dr. Arti Dharaskar Physician, Dr. Juhi Garg founder of DivIn Pro, Dr. Gagandeep Kaur- Cyber Crime lawyer, Swati Daruka clinical psychologist and Rewati Ranjan- sexual abuse warrior & Dr. Laxmi Shrikhnade discussed the trauma associated with violence & their mental and emotional aspects.
Next flagship event was "Orangethon", A walk for a cause. On November 28, Sunday morning around 25 team members along with general public participated dedicatedly in the walk and showed their concern towards the burning topic of Violence Against Women. Views on Domestic Violence were taken from team members and a good response was seen among the general public also.
A self defence training hybrid session was organized in association with the Nagpur Ladies Circle 50. Deepika Udair- Second Dan Black belt in Taikwondo & MMA pro fighter gave hands on training session on self-defence.
In the same series panel discussion was organized in association with LAD college, Nagpur. The event was graced by presence of Vikas Vaidya as Chief guest. Panel of expertise Dr. Sushil Gawande- psychiatrist, PSI Kirti Waghdhare, Dr. Anagha Moghe-Center Incharge, One stop center and Adv. Smita Sarode Singalkar addressed issues regarding violence against women. Dr. Smita Pakhmode Moderated session and Dr. Kavita Dangra conducted inaugural ceremony. Meenakshi Kulkarni helped a lot in organizing program.
Next Mega event was live International Webinar on "GENDER BASED VIOLENCE FROM WOMB TO TOMB"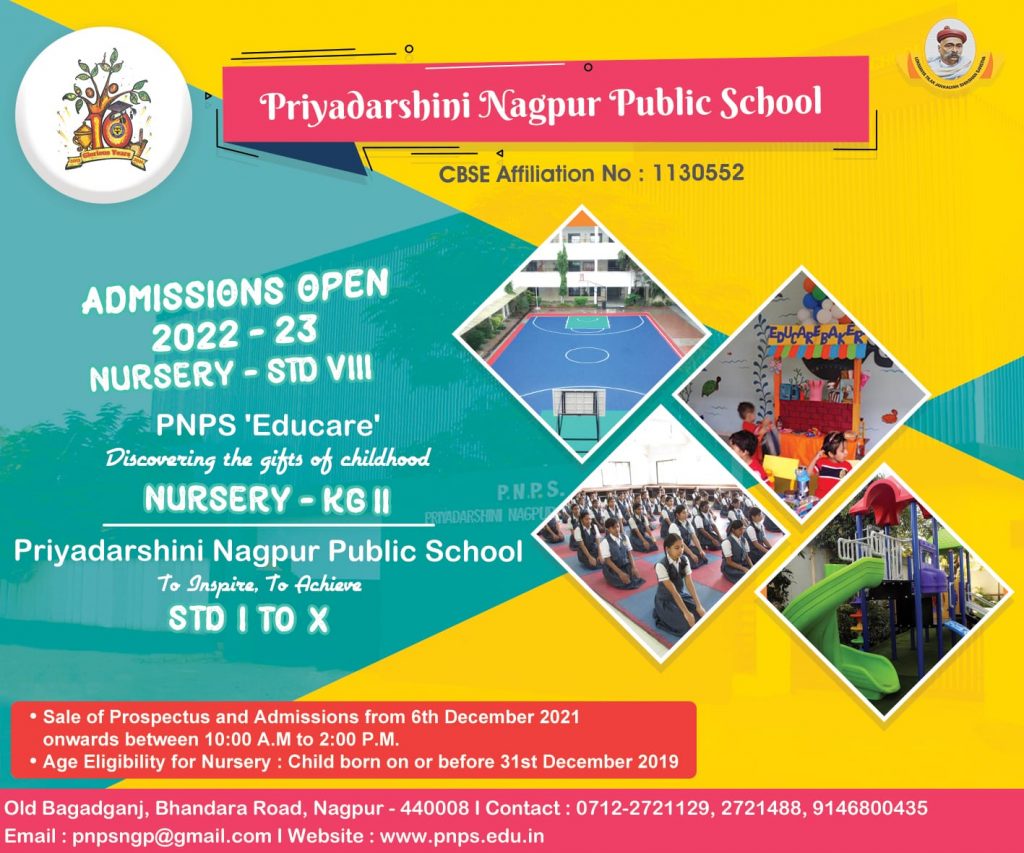 The event was graced by presence of Dr. Mandakini Megh as Chief guest, Dr. Yamini Alsi as Guest of honour. Panel of expertise speakers Dr. Ajay Rane, Dr Mandakini Megh, Dr.Jaenne Conry, Dr Laxmi Shrikhande, Dr. Rubina Sohail and Dr. Padmini murthy addressed issues regarding violence against women in refence to all age groups of women & girls. All talks of national & international faculties were smoothly chaired by esteemed chairperson experts in their own field.
In order to change mindset of society which sows seeds of gender discrimination right from young childhood, Change the mindset training program was oragnized for students of Awadheshanand public school, Kamptee.
Chief guest Bhaskar Londhe, Editor Nd CEO Dainik Lokshahivarta appreciated these efforts of AMWN. He insisted on vigorous punishment for gender based violence. Dr Smita Pakhmode reinforced concept of change in attitude towards girls & women is only solution to get violence free world.
Another interactive session was oragnized with Medical students at AIIMS, Mihan, Nagpur and Indira Gandhi Medical College Nagpur. Dr. Laxmi Shrikhande sensitized students while Dr. Payal Agrawal conducted group discussion. The students took pledge not to do any type of gender discrimination and say no to dowry.
Around 100 teachers were sensitized against gender based violence by Shivali Dharaskar at South point school. Dr. Manju Giri presented her view about how to identify children with violence attitude. In aspiration to inspire Young generation youth Sensitization program & Elocution competition was organized at Dhanwate national College. 20 students participated in elocution competition on topic "How to end violence against women: my view".
AMWN along with Indian Society of Anaesthesiologists, Nagpur conducted a panel discussion on 'Child & Adolescent Violence' as a part of campaign 'Orange the world: End violence against women now' by United Nations at IMA M.T.Paithankar Hall. The panelists Dr. Manisha Kothekar, Dr. Vasanti Deshpande & Yogesh Deshpande discussed in depth various issues relating to gender based violence in childhood and adolescent age group. Dr. Kiran Vyavhare, President ISA, NCB & Dr. Sarita Joglekar, secretary ISA NCB and Dr. Archana Deshpande, Moderator were instrumental to make the program successful.
Dr. Payal Agarwal conducted interactive session on Good touch & Bad touch for KIDS at Learning Ladder Preparatory Classes Laxmi Nagar & how to remain safe from violence. AMWN & Institutional forum for women DMMC Sawangi organized interdisciplinary faculty debate on "Achieving Gender equality help to reduce domestic violence against women."
Faculties of Medical, Ayurvedic, physiotherapy & Nursing College participated in interesting debate. Respected Dean Shalinitai Meghe Medical College Dr Gode inaugurated event, Dr Dawande incharge of women forum And Dr Sarita Ugemuge conducted the event smoothly. Dr Amruta Dashputra, treasurer AMWN & Dr Smita Pakhmode were judges at the competition.
In association with Inner Wheel club of Nagpur East AMWN organized awareness talks on Domestic Violence at Lifecare Polyclinic, Jaripatka Nagpur. Dr Anagha Moghe the Centre Administrator & Adv Amruta Ghonge, addressed the audience. Innerwheel President Dr Ujwala Mohta coordinated the event.
As Part of Aparajia, project " Ehsaas" was launched by Dr. Manjusha Giri & Dr. Swati Sarda to provide free counselling sessions for children exposed to domestic violence. Rangoli Competition & poster competition were conducted during these 16-days event.
Day before concluding ceremony, AMWN felicitated VAW warriors from different walks of life. Chief guest Kalpana Pandey, Ex Mayor Nagpur & Guest of Honour, Dr. Sanjay Deotale President IMA graced the function. Jayshree Kothe, Gauri Chandrayan, Rohini Khalatkar & Adv. Smita Singalkar were felicitated for their contribution to society. All panelist, speakers and coordinators were felicitated in the function recognizing their efforts to conduct various events. Dr. Kavita Dangra and Dr. Swati Sarda conducted function smoothly.
Concluding function was held on 10 th December on virtual platform in presence of Adv.Rama Sarode, Lawyer & Female right activist, NLP trainer as a Chief function. Dr. Smita Pakhmode presented concluding report. Adv Rama Sarode gave her expert talk on Sexual Violence at workplace. Aparjita was concluded with Charoli "four liners" event where many AMWN members presented their thoughts regarding fighting of Violence against women in poetic way.
Dr. Anjali Chiwhane proposed vote of thanks. Dr. Swati Sarda was convenor of this 16-day long event. Team Coordinators Dr Arti Dharaskar, Dr Aditi Waikar, Dr Kiran Vyawahare, Dr Abha Bang, Dr Manjusha Giri, Dr Radha Munje, Dr Meena Mishra, Dr Parul Saoiji, Dr Swati Sarda, Dr Payal Agarwal, Dr Kavita Dangra, Dr Ujjwala Mohta ,Dr Amruta Dashputra, Dr Anjalee Chiwhane, Dr Prachi Mahajan, Ms Neeti Mahajan worked hard for the success of the event. President of AMWI Dr. Yamini Alsi & Secretary Dr. Nalini supported team at every event. President AMWN Dr Laxmi Shrikhande thanked all the team members for working relentlessly for fighting against this social evil.