HCL Foundation, the CSR arm of HCL Technologies, has commissioned an oxygen generation plant in the Central India Institute of Medical Sciences (CIIMS) Hospital, a premier hospital of Central India specializing in Neurology and Neurosurgery in Nagpur.
On 73 rd Republic Day, the oxygen generation plant at the 110-bedded hospital in Nagpur was dedicated by Mr. Shailesh Awale, Center Head, HCL Technologies, Nagpur in the presence of Dr. Lokendra Singh, Director, CIIMS, and the key officials from HCL Nagpur and CIIMS hospital. 
The plant supported by HCL Foundation has a production capacity of 34 CuM (cubic meter) per hour i.e., 820 CuM per day which is equivalent to about 117 cylinders per day which will ensure smooth healthcare services in the hospital.
It will support to upgrade of the covid care facilities for facilitating proper healthcare for the underserved sections of the society. Since its commencement (a few months ago), the support is aimed to overcome the shortage of oxygen and to reduce the dependency on bought-out cylinders.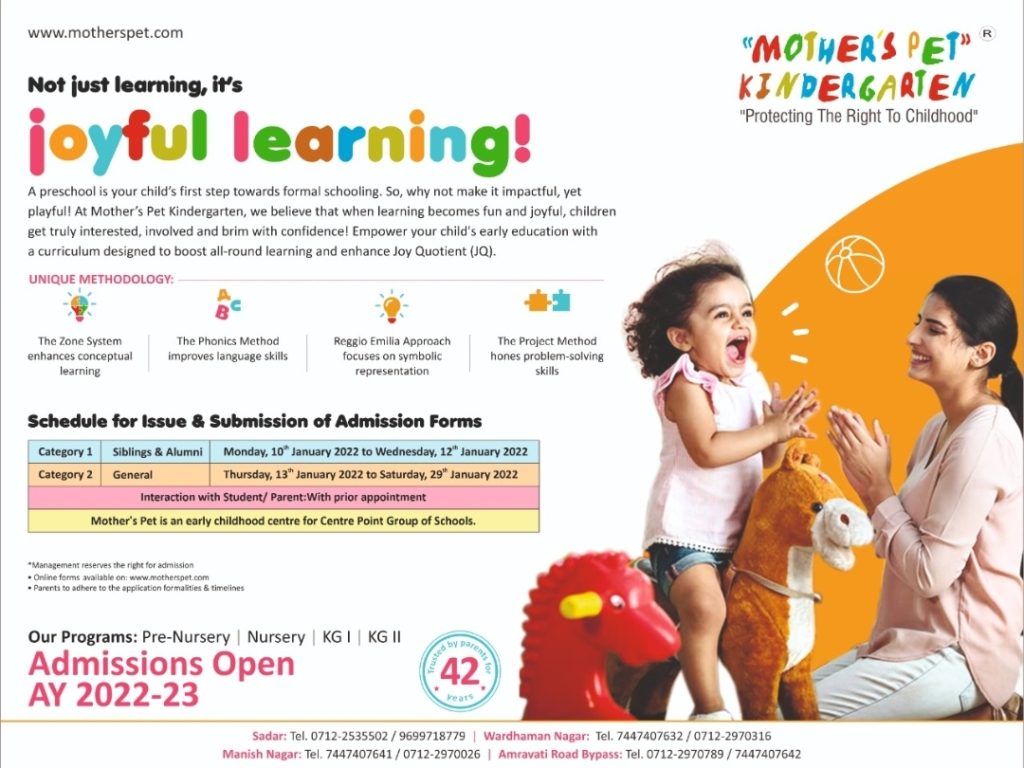 The entire facility with this oxygen plant will be utilised effectively even after the Covid situation. The hospital has already managed more than 1,500 patients including 845 patients who were on ventilators and critically ill since its commencement.
About HCL Foundation- HCL Foundation (HCLF) was established in 2011 as the CSR arm of HCL Technologies. It is a not-for-profit- organization that aims to alleviate socio-economic and environmental poverty and achieve inclusive growth and development. Various flagship programs and initiatives of the Foundation, endeavor to contribute toward national and international development goals, bringing about lasting positive impact on people and the planet, through long-term sustainable programs, ensuring equitable access, opportunities and holistic development for all.
Active community engagement ensures optimal long-term gains and upward accountability. HCL Foundation works through Life Cycle Based, Integrated Community Development Approach with a thematic focus on Education, Health, Skill Development & Livelihood, Environment and Disaster Risk Reduction & Response. Child protective strategies, inclusion and gender transformative approaches remain central in all initiatives of the HCL Foundation. Presently HCL
Foundation is implementing five flagship programs, namely HCL Samuday & HCL Grant – Rural Development programs; HCL Uday & Clean Noida – Urban Development programs; HCL Harit (The Green Initiative) – Environment Action program and 4 Special Initiatives – Power of One, Sports for Change, HCL Foundation Academy and My E-Haat.