ProTeen, an integrated digital career guidance platform is all set to expand its phygital presence in Maharashtra with the launch of its career centre in Nagpur.
Inaugurated in February 2022, this career centre caters to the predominant student population that constitutes the larger chunk of the city's demographics. Such ProTeen centres offer exposure to comprehensive global career advice through regional, localised, and personalised counselling.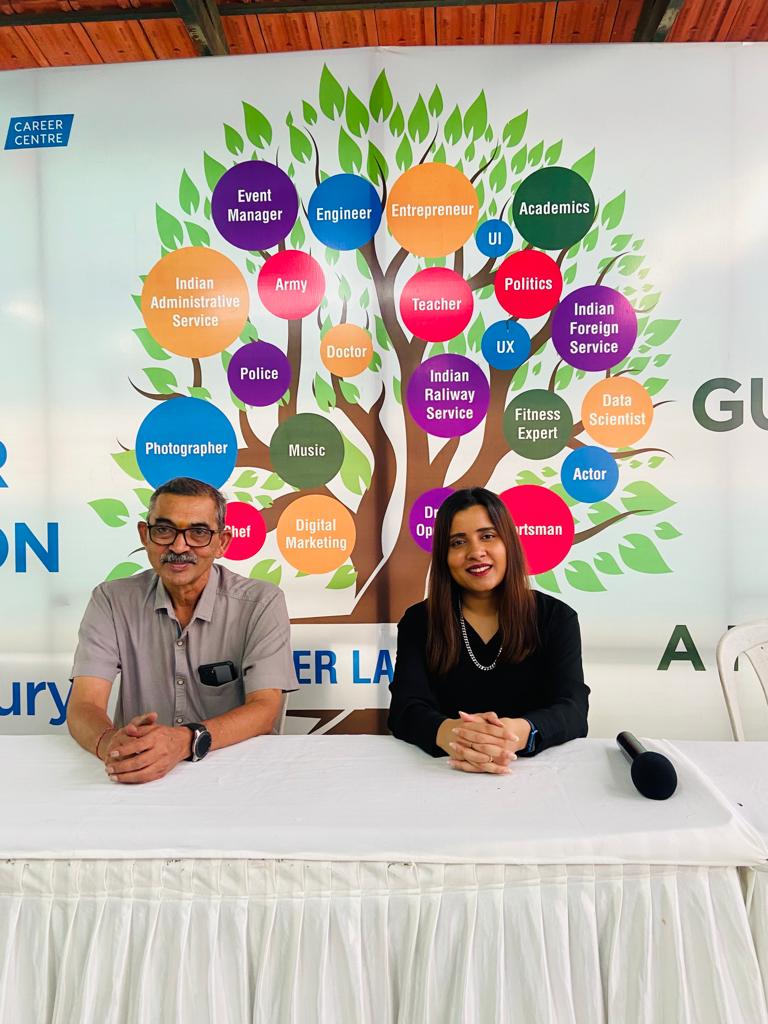 The centre enhances local comprehension by ensuring all counsellors are proficient in English, Hindi and Marathi and all guidance provided adheres to the linguistic, social, and cultural values of students residing in this region.
As India's digital revolution amplifies access to the internet and mobile devices, the 21 st – century landscape is creating new and better job opportunities for students everywhere, including in tier 2 and 3 cities. Nagpur, which is emerging as a major educational hub, has an expanding population of students who presently lack the awareness and access to high-quality career counselling services.
ProTeen aims to bridge this counselling gap with a phygital (physical + digital) career centre that seamlessly delivers technologically driven customised career counselling via a network of highly trained expert professionals.
ProTeen's career counselling platform leverages the 3D awareness engine to identify students' interests and aptitude, help them select an academic stream, and develop appropriate skills for the 21st-century workplace.
Commenting on the launch of the Nagpur centre, Paridhi Khaitan, Managing Director, ProTeen, states, "Nagpur is an eminent city in Maharashtra with a high ratio of student population given the presence of multiple reputed educational institutions like AIIMS, NIT, IIM, etc. Nagpur's great potential for educational growth makes it even more crucial for students and parents to be aware and informed about the right steps that take one to the best career decisions. It is therefore, vital to provide students and parents with immediate access to the right academic and career guidance to help them make informed career choices in the 21 st century. ProTeen's localised career centre will provide scientifically-driven and personalised career counselling to effectively guide students into the new world of work and shape the future of our country's youth."
The 21st-century career landscape enables equal opportunities to students across India, but there remains a distinct lack of awareness about career opportunities in tier 2 and 3 cities.
To address this lack, and to provide effective and smart career guidance, the ProTeen platform is now also available in major regional languages including Marathi, Hindi, Bengali, Gujarati, Kannada, Tamil, etc. By successfully adapting to the local needs of a region and pairing its digital platform with a physical centre, ProTeen provides increased and easy access to new-age career counselling irrespective of barriers like language and location. This hybrid, localised approach enables ProTeen to provide students all over the country with a scientific, holistic, and experiential approach to making smart career decisions in the 21 st century.
In its quest to ensure deeper penetration of career counselling across India, ProTeen has targeted not only metro cities but also smaller towns with high student populations to bring access to informed career decision-making to all. The company has set up 15+ career centres across tier 2 and 3 cities, marking a major milestone in the company's expansion plans. ProTeen looks forward to continuing the momentum with a plan to launch up to 100 such career centres in the next 12 months.