An Election Youth Festival is being organised to encourage youth between 17 and 19 to enroll themselves as voters.
The festival will be held for youth from the Nagpur district near Futala Lake, between 4 pm and 7 pm on November 19.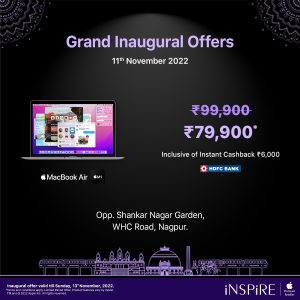 Various sports and cultural programmes have also been organised, including Zumba dance, tug of war, Mallakhamb, Basketball, Live music etc.
Futala Musical Fountain Show will also be held on the occasion.
Those interested should obtain free passes from their respective colleges supplied by the Election Commission, District Collector has informed.