Mirae Asset Financial Services – the NBFC arm of Mirae Asset Group launches loan against shares.
Mirae Asset Financial Services (MAFS) an NBFC, and a subsidiary of Mirae Asset Group has launched Loan Against Shares (LAS) on 16 th November 2022.
The loan will be available via the MAFS mobile app to all users with NSDL- registered Demat accounts.
Mirae Asset Financial Services is one of the first companies to provide an end-to-end digital loan against shares.
Customers with NSDL Demat accounts can avail of the LAS limit from Rs 10,000 to Rs 1 Cr by pledging their equity investments online.
Customers can pledge from a large list of approved equities and create a loan account on thesame day.
The loan will be made available in the form of an overdraft facility. Customers can withdraw the required amountvia mobile app, whenever and from wherever they need it.
On withdrawal, the amount is directly credited to the customer's bank account the same day. An interest rate of 9% p.a. will be applicable only on the utilized amount and for the duration utilized.
Users can apply for the LAS limit, withdraw's repay the required amount, foreclose the loan account and complete many other activities online directly via the mobile application.
Earlier the cumbersome application process and the long-time taken to get the loan account created often disheartened customers.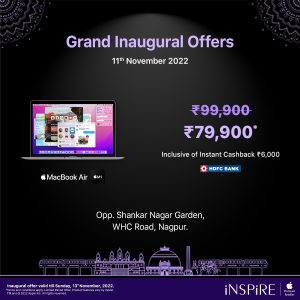 Mirae Asset Financial Services has enjoyed a good acceptance to loan against mutual funds online and aims to take this a notch up by adding loan against shares.
The ability to get a loan against sharesnon the same day without the hassle of paperwork will be a major factor in the brand's effort to drive the product.
Speaking on the launch, Mr. Krishna Kanhaiya, Chief Executive Officer (CEO) Mirae Asset Financial Services (India) said "It is exciting to add digital loan against shares with NSDL in our product folio. Thanks to NSDL's technology initiative, it has allowed us to enable customers to pledge their shares online and get loan against shares on the same day. We have received an encouraging response to our previous launch of loan against mutual funds and I am confident that loan against shares will further give our customers more options to manage their unplanned and short-term expenses. The growing retail market of share investors makes LAS product even more important as it allows investors to protect their investments and provide liquidity to manage short-term expenses like traveling, medical expenses, house repairs, etc at the same time."
Ms. Padmaja Chunduru, MD & CEO of National Securities Depository Ltd (NSDL) said "NSDL has been a technology enabler and a facilitator to the Indian Securities Market.
We are ensuring our technology and API stacks facilitates market participants and investors with ease of operations and business.
The technology integration implemented between NSDL and Mirae Asset Financial Services (MAFS) for Digital LAS, offers an unique product proposition for Demat account holders of NSDL to avail loan against securities in digital mode, in a very minimal time.
Right from the process of loan initiation, pledging of securities in Demat account and till disbursement of loan, the entire process is completely automated and digitized.
NSDL Demat Account Holders who are in need of quick and fast loan for their personal needs or even emergencies can now look beyond traditional means and avail it in digital mode.
While the securities are pledged in the Demat account for the LAS facility, Demat account holders are entitled and continue to enjoy the corporate benefits that are received in their pledged shares.