B PRAAK is a very well-renowned singer-artist from India. B PRAAK will be performing live in the city on January 15, 2023, at Nanik's Pacific Mihan, Wardha Road from 5.30 pm onwards.
B PRAAK is a sensational singer who touches the hearts of people with his music and voice. He has given several hits to the Bollywood music industry. Some of his popular hits include Filhaal 2, Maan Bharrya, Baarish Ki Jaaye, Dil Tod Ke, Filhaal, Ranjha, Mazaa, Maana Dil, and Teri Mitti.
During a press conference held on Saturday, the Karma Music Festival organizers briefed about the tickets that are available in the sub-category for the concert. The categories include Jaani, Kismat, Maan Bharrya, and Jaani Phase 1.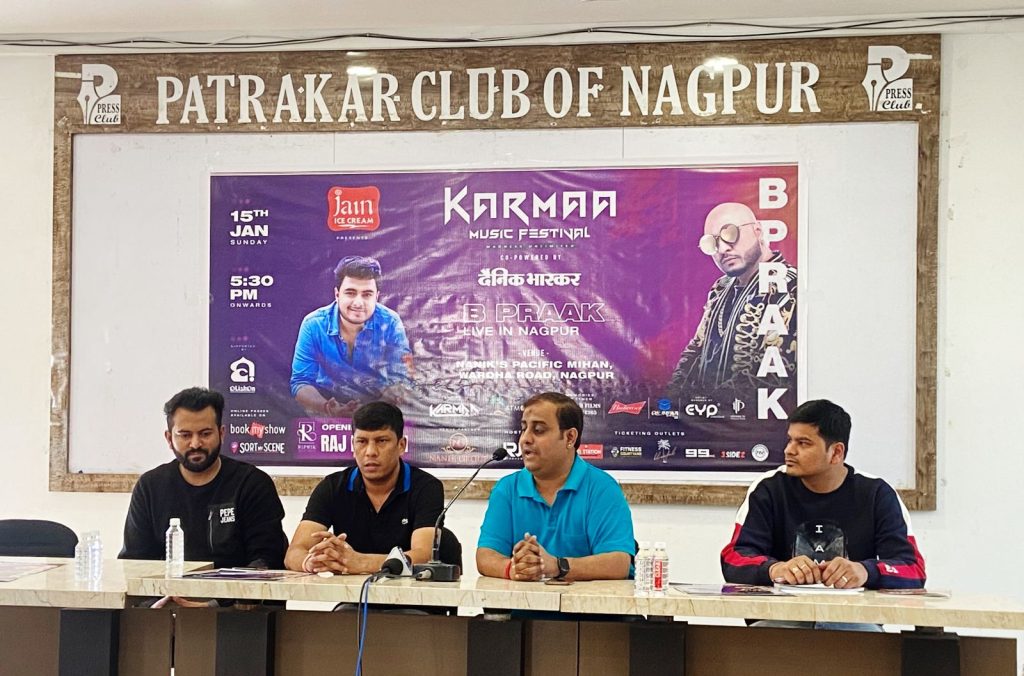 The tickets are available on the Book My Show application and Sort My Scene. A footfall of 4000 is expected.
Anchoring for the live concert will be done by RJ Farhaan, and Raj Barman and song launching will be done by Sunny Lalwani.  
The location of the event has huge parking spaces. Considering the huge footfall, the organizing team has arranged for traffic management guards. Traffic will also be managed by the Nagpur Police.