Bhumika Sinha, a rising influencer from Orange city, has recently won the Perfect Achiever's Award for the Youth Icon of the Year by Perfect Woman. With her impressive growth and increasing influence in the digital world, Sinha has collaborated with more than 50 brands on Instagram alone.
Her content is diverse and engaging, capturing the attention of a large following. Sinha's influence extends beyond her social media platforms where she has become a role model of young individuals, specially from Second Capital of the State, who aspire to make a name for themselves in the digit sphere.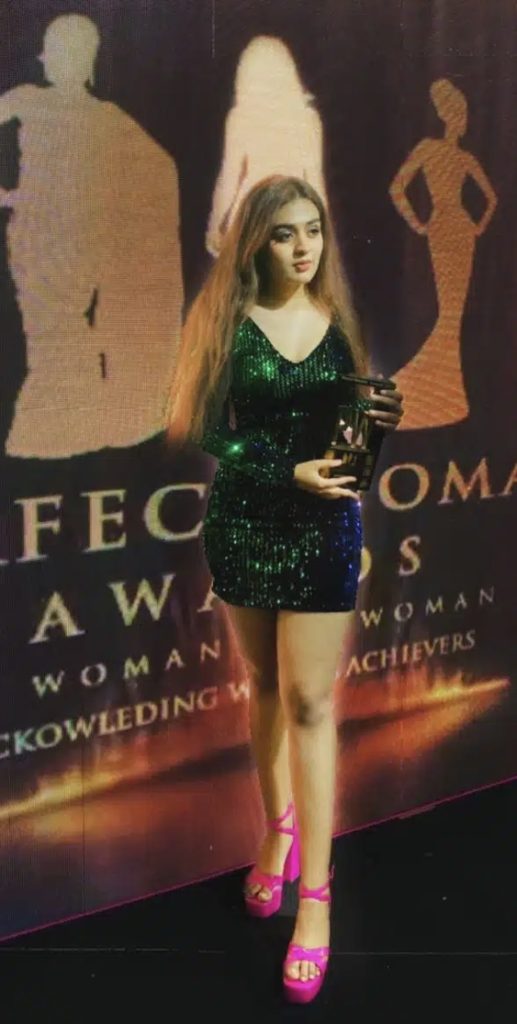 In an interview, Sinha expressed her appreciation for the honour, adding, "I am ecstatic and appreciative of this honour. It is evidence of the effort and commitment I have made to producing content that appeals to my fans. I'm honoured to represent Nagpur online and want to encourage others to follow their goals."
Sinha's success is a reminder that with hard work and passion, anyone can achieve their goals. Her journey is an inspiration for aspiring influencers and creators, showing that with dedication, success can be attained.
We wish Bhumika Sinha all the best in her future endeavors and look forward to seeing her continue to inspire others with her work.