The Achievers Brigade took the challenge of feeding every hungry stomach on the occasion of World Food Day; 16th October 2019. They promoted #zerohunger drive and educated the people about the importance of conservation of food and took the pledge of not wasting any food on their plate now onwards.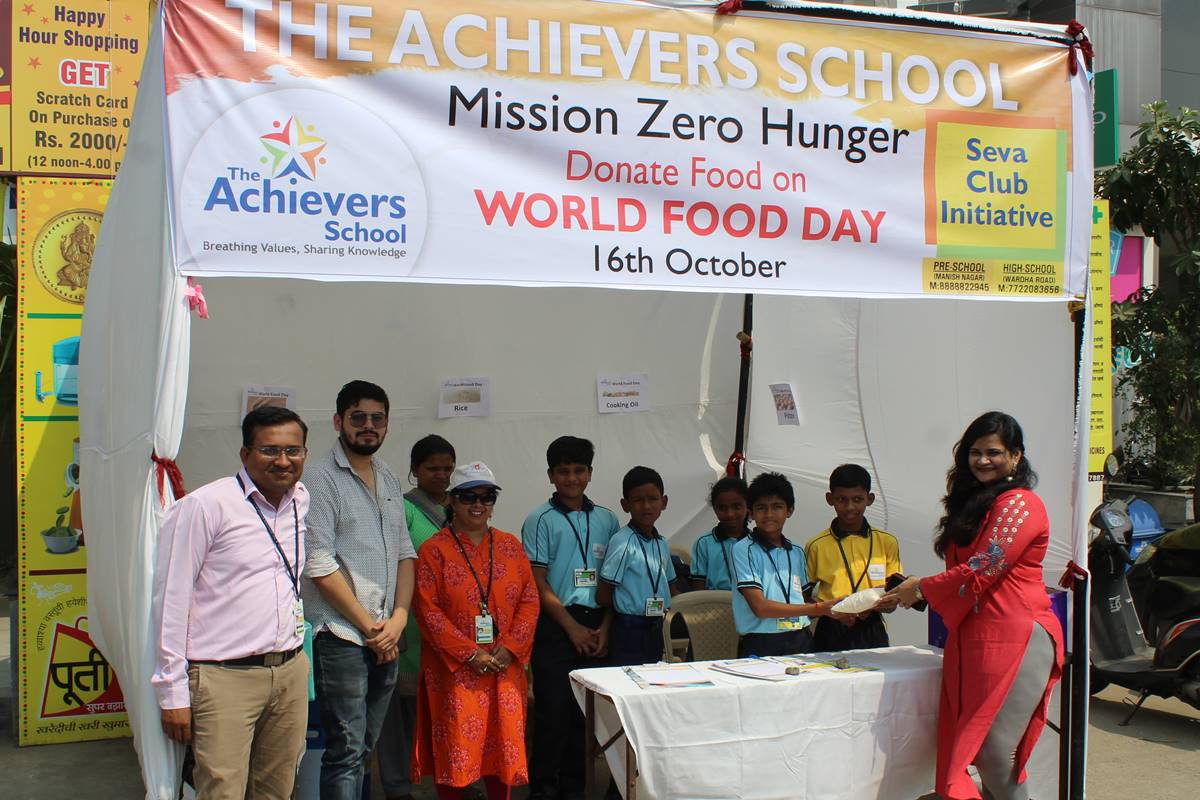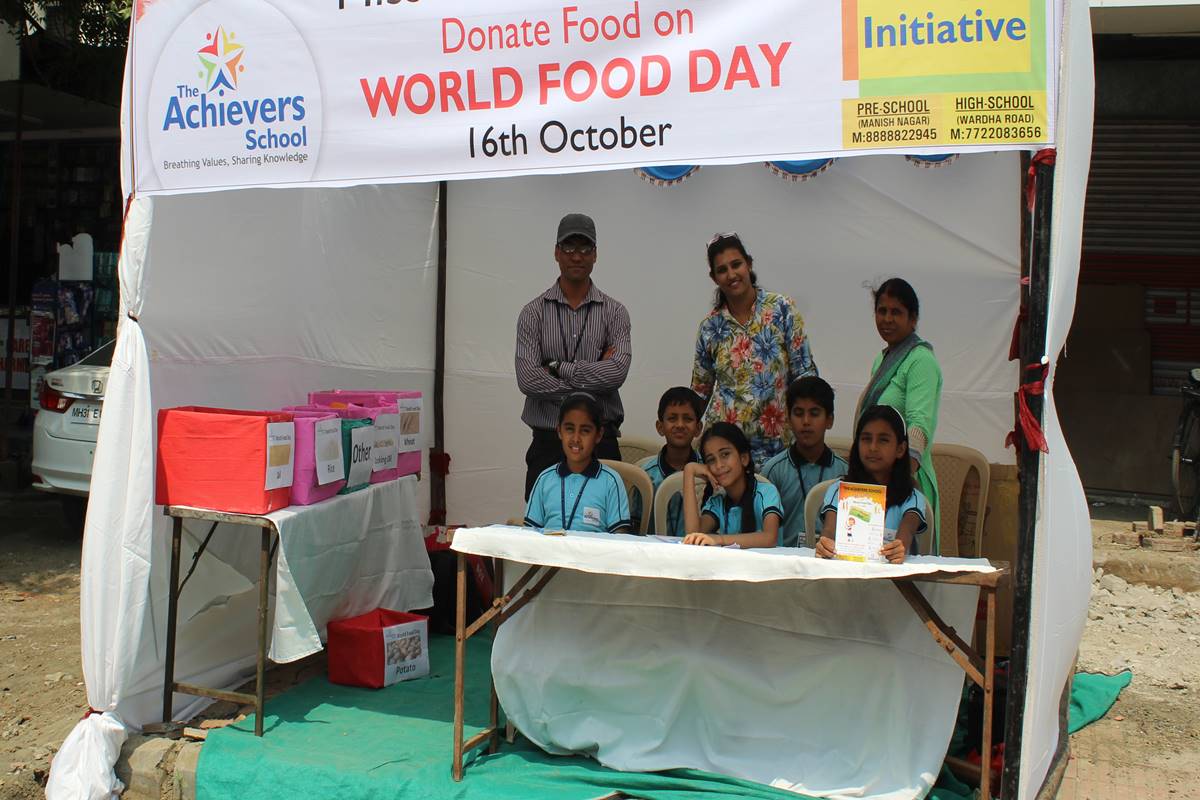 A sincere pledge for not wasting food was even circulated in the vicinity and many people agreed to abide. Students of The Achievers School had set up various food collection centers (Purti Super Sazar – Besa Road , Near railway crossing – Manish Nagar, Care Pharmacy – Manish Nagar, The Achievers Pre-School Manish Nagar, The Achievers High School, Wardha road) and collected dry food grains like wheat, rice , dal, along with cooking oil, onion and potatoes.
Aware, concerned and Kind-hearted Parents and other Nagpurians donated food to achieve #zerohunger world dream of the Achievers School students. Achiever's student dream of feeding every empty stomach in Nagpur city on Diwali.
Mrs. Sapna Katiyar, Chief Mentor and Dr. Priyadarshini Deoghare, Director Academics and Principal of The Achievers school appreciated the active involvement of their students in a wide range of social activities which helps them enhance their understanding of social issues and consider their role in finding solutions to community concerns.