Mayor Sandeep Joshi, on Thursday, visited various vegetable markets in the city. During his visit to the Cotton Market, Cotton Market Association officials met him and explained their problems.
They informed him that in the name of sterilization, the municipal administration had asked them to close the market till March 31. However, even after two days of April month being started the vendors are not allowed to start their businesses. The market was kept closed to avoid public gatherings and to prevent the transmission of the coronavirus. Due to the closure of the Kalmana Market by the administration, most of the citizens are dependent on the Cotton Market.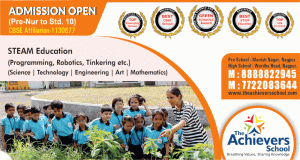 The vendors also told Joshi that most of the markets based in the city are being allowed to be operated on open grounds, while the city's oldest market had been put on a halt. They urged the mayor to allow them to resume the services of Cotton Market, while they will also follow all the rules of hygiene and are even ready to maintain a social distance. The shopkeepers of the cotton market also said that they are ready to decrease the number of vehicles visiting the market. They are ready to do business from 7 am to 2 pm without any more problems created.
On all the demands, Mayor Joshi has allowed restarting the market and has asked the vendors to have minimum transportation vehicles as low as possible. He suggested keeping the maximum number of vehicles up to 50.
Mayor Sandeep Joshi directed to start the Cotton Market immediately, asking the vendors to follow all the rules for the prevention of coronavirus.