Many Parma companies are working hard to find the cure as early as possible of the deadly virus which is taking a toll on human life. While scientists around the world have begun testing of new vaccines which will keep humans safe from the deadly virus many Indian pharmaceuticals are in this race too.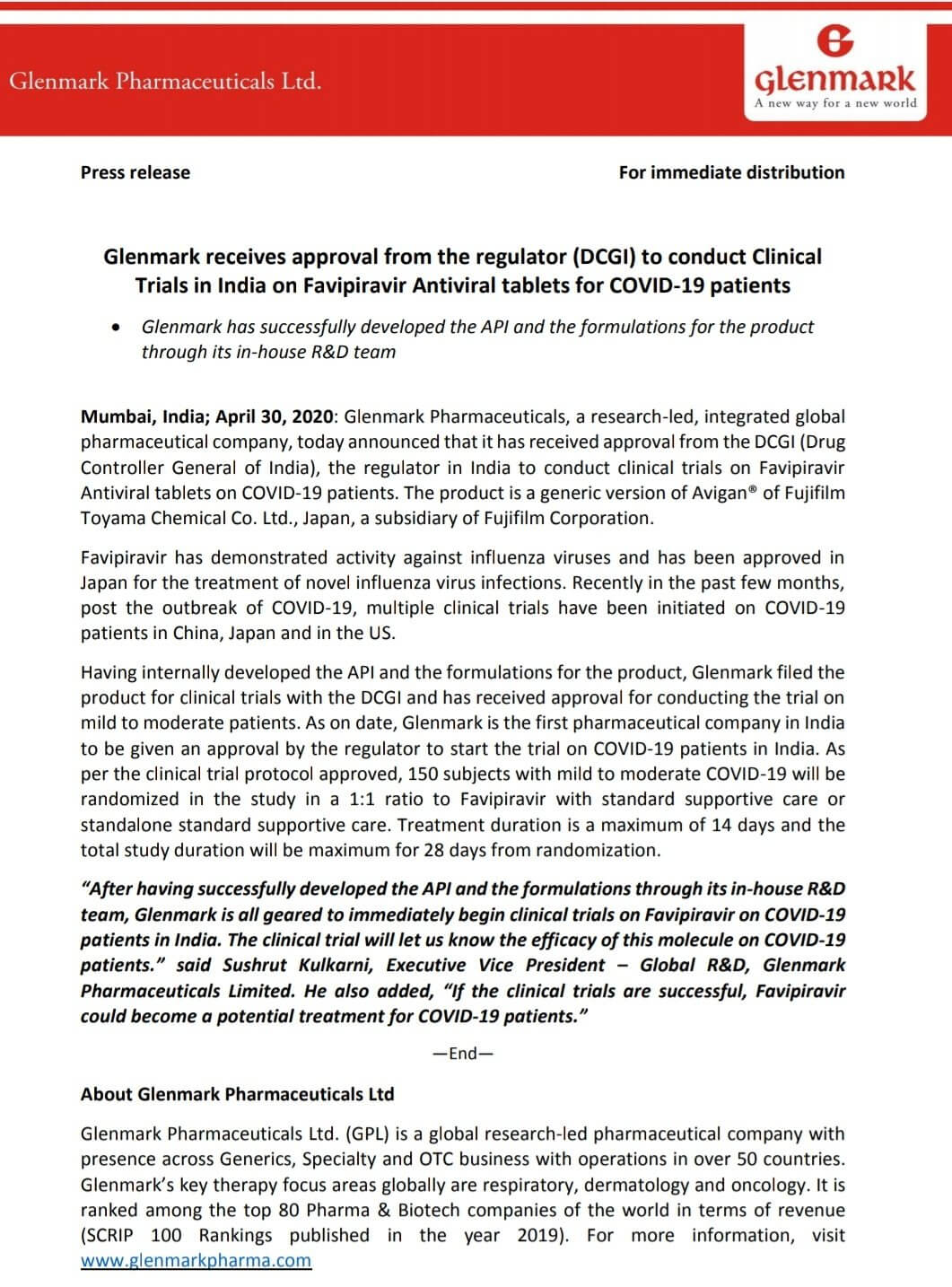 Glenmark Pharmaceuticals has become the first company in India to receive approval from Drug Controller General of India (DCGI) to conduct clinical trials of Favipiravir antiviral tablets for the treatment of Covid-19 patients.
Having internally developed the active pharmaceutical ingredients (API) and the formulations for the product, the company filed the product for clinical trials with the DCGI and has received approval for conducting the trial on mild to moderate patients on Wednesday, Glenmark Pharmaceuticals said in a statement.