State Bank of India is facing Intermittent connectivity issue due to which core bank system is not available for the customers. Although the ATM and POS machines are fully functional and online payments are not affected. SBI is working on their system to provide uninterrupted services to the customers.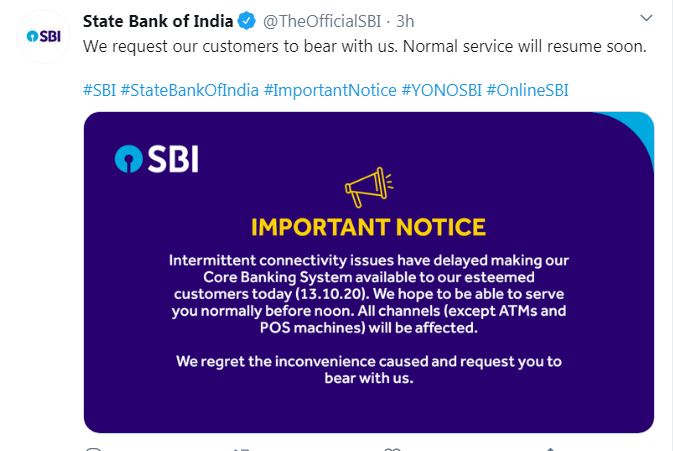 Due to the services disruption customers had to wait in long queues outside their branches waiting for te service to resume.
SBI informed about it through their tweet and said that the service will resume normally before noon.