The nine-day festival of Navratri is been celebrated in the city and despite the coronavirus pandemic, people are all geared up for the celebration in a different way. The new normal i.e. the use of masks, following social distancing norms is how the city residents will be celebrating festivals this year.
This year as the world is still under the effect of the Coronavirus pandemic the Navratri festival has also affected as many public functions were called off, Garba nights are being affected by this.
Since the COVID pandemic is down but not out and hence, the celebrations of Durga Puja will also be of a different kind. For the first time ever there will be no bhog (food), no anjoli (the puja) no food stalls, and of course less of people.  Nagpur's few of the pandals go way back to as early as 100 years and this year the celebrations will be a very low key affair. The Goddess will have a very quiet stay and the rituals will be symbolic with 'Ghot Pujo'.
With a sizeable amount of Bengalis in the city, Durga Puja is one of the prominent festivals of the orange city. Every Bengali across the world just waits for these ten days and especially the last 5 days. Nagpur city Bengalis are no exception. Every Bengalis wait for these 5 days as for students it's 5 days of no studies, for professionals its 5 days of no work but just 5 days of good food, 5 days of visiting different pandals, 5 days of meeting your friends and having a good and wonderful time.
The history of Durga Puja can be traced back to as early as 1910 when the first Durga Puja happened in Bengal under the British empire. If Hindu scriptures are to believed so this is the time every year that Maa Durga along with her kids (Lord Ganesha, Lord Kartikeya, Lord Lakshmi, and Lord Saraswati) visit her maternal home i.e. the earth, and blesses her disciples.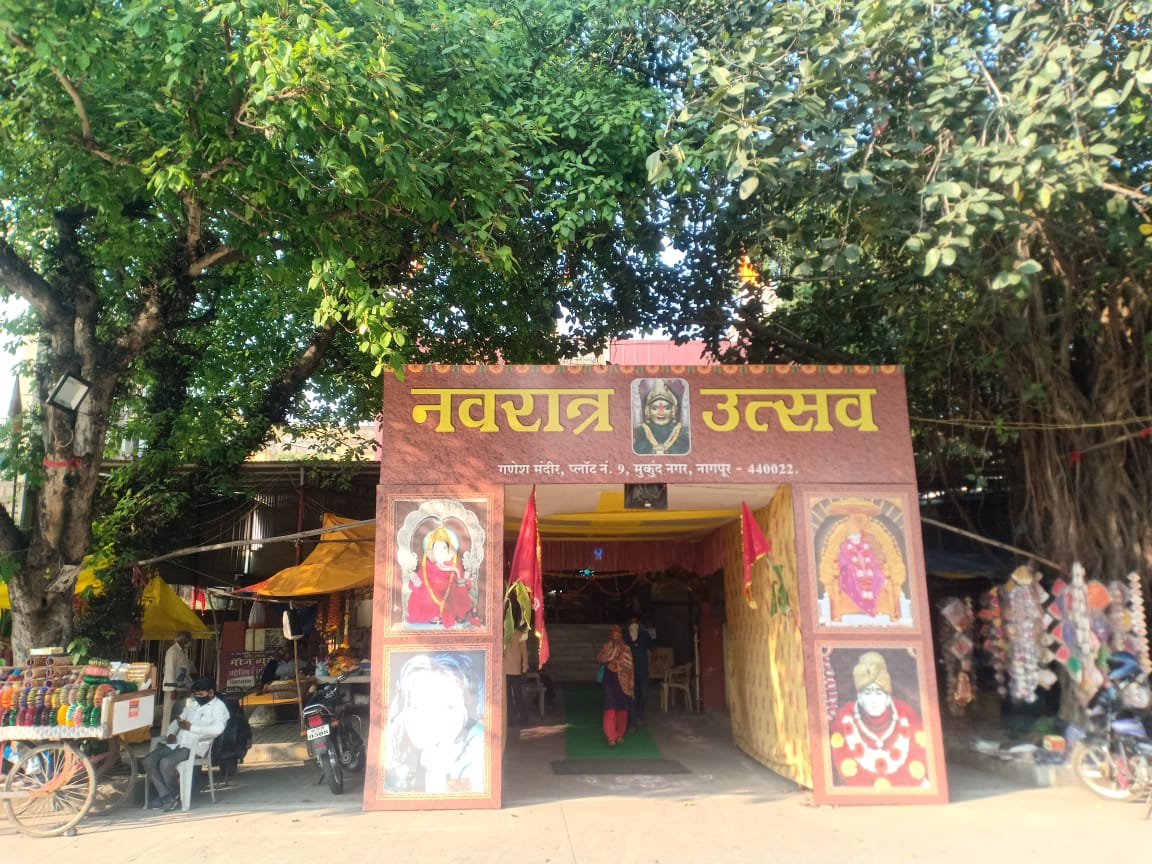 In this solemnity and subdued environs, our reverential obeisance to the Deity to vanquish this Evil! Surely, this year, we will miss the gracious presence of Maa Durga and the feeling of warm happiness and togetherness with our family, close friends, and relatives.