VIA in association with LEW organized a fashion show entirely based on khadi clothes. With the black cloud of COVID pandemic still hovering over the citizens of Nagpur, VIA decided to conduct a fashion show on a very small scale with limited number of people to show the beauty and range of Khadi cloth in fashion show.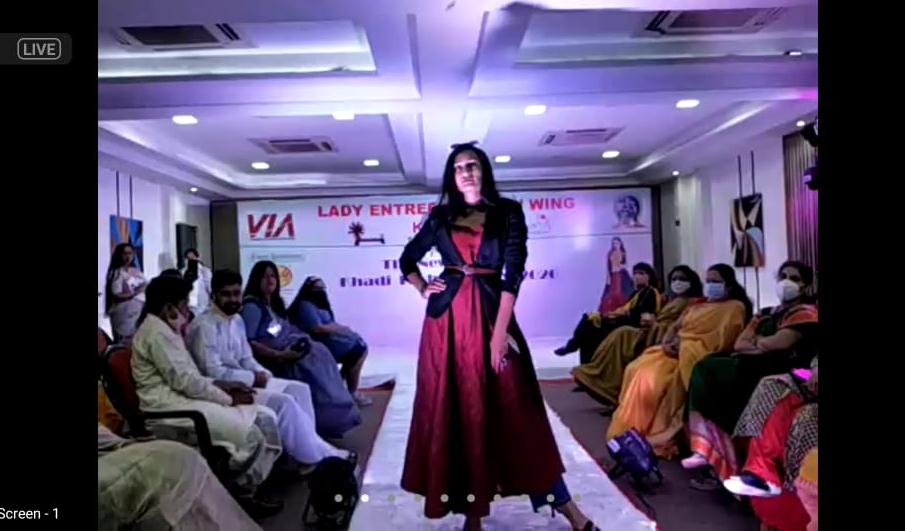 The show began with the hosts informing that they have taken full precautions regarding the health and safety of the contestants and the judges. About how everyone had worn a mask, maintain social distancing.
The program began with the hosts educating people on the benefits of khadi over other cloths, its advantages and how it is the most economically feasible cloth over the other types of cloth, how khadi is environment friendly, climate-friendly, how it decomposes and have no negative impact on the environment and how as a moral responsibility we should promote the use and wear khadi so that local artisans and people get more jobs and their economic conditions improve.
Many more advantages of khadi were also discussed like how it can be died and can also be reused.
The theme of the show was 'KHADI FOR NATION, KHADI FOR FASHION'.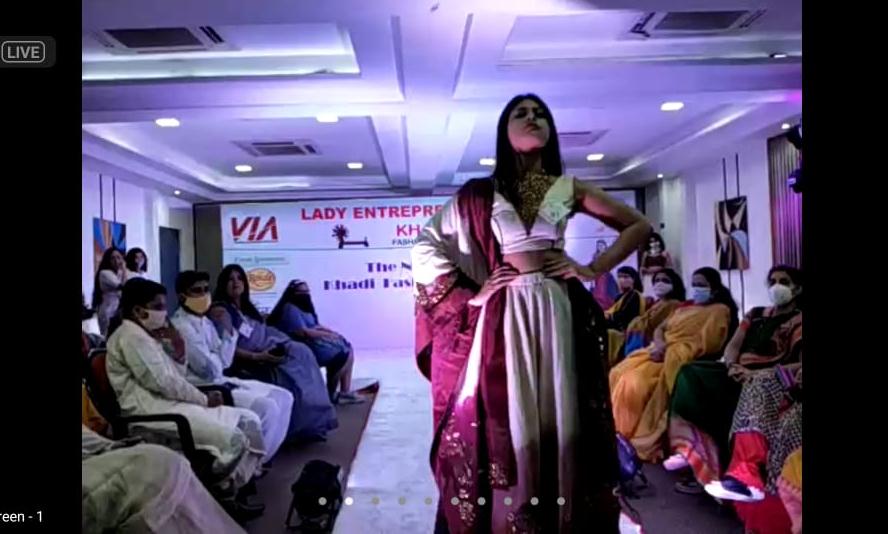 The judges gave a brief introduction of themselves about why is Khadi very useful and how you don't have to compromise on fashion if they decide to go for khadi and how over 15,000 metres of Khadi cloth is made every day in city. How even brides can look beautiful if they decide to go for khadi outfits in their wedding day.
Famous television personality Pooja Banerjee also conveyed their best wishes for the event via satellite.
The fashion show began, it had two rounds (the designer round and the model round) with 6 participants each. Different collections were displayed by designers and how khadi cloth can make someone look so beautiful was shown. Everyone enjoyed the show and had a great time.