Department of Microbiology , Dharampeth Science College and Microbiologist Society of India Vidarbha Chapter felicitated Dr.Krishna Khairnar Sr.Scientist of NEERI and in- charge of NEERI Covid diagnostic laboratory along with his team of 25 Corona Warriors at Dharampeth Science College recently. College took initiative in organising this program as Dr.Khairnar is alumnus of the department.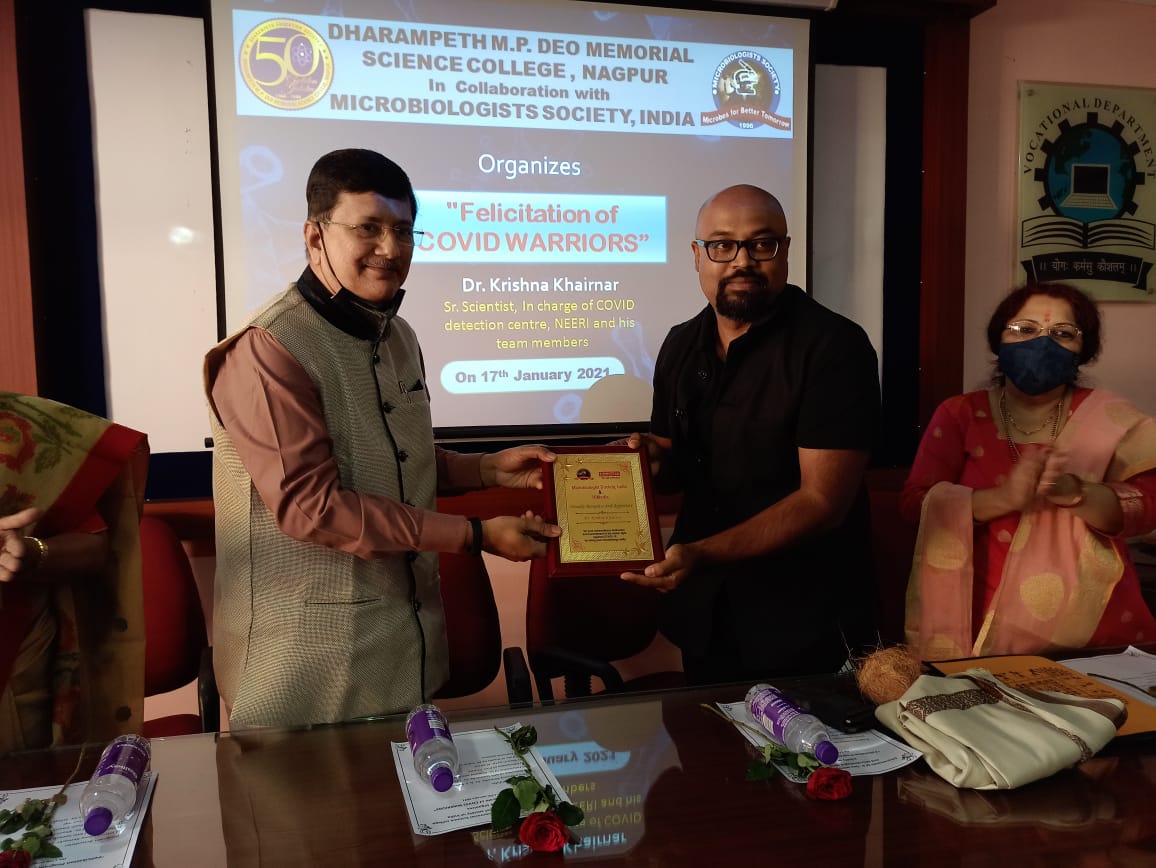 On this event present on the dias were Dr.Sanjeev Patankar , President of MSI , Maharashtra Chapter ,Dr.Archana Kulkarni ,Vice Principal and HOD of Microbiology department of the college, Coordinator of Vidarbha Chapter of MSI , Dr.Suhas Khandare from JB Science College Wardha and Dr.Krishna Khairnar .
The program began with the opening remarks by Dr.Archana Kulkarni she spoke about immense contribution of Corona Warriors from different walks of life and how society at large should salute and acknowledge their work by remembering them and felicitating them. she informed the audience about her views on Dr.Krishna as a bright and intelligent student of the college and narrated his immense contribution in the subject .
Dr.Sanjeev Patankar President of MSI Maharashtra Chapter explained in brief about the activities of MSI and informed the audience the initiative taken by the society to felicitate Covid Warriors all over the Maharashtra to boost up their work.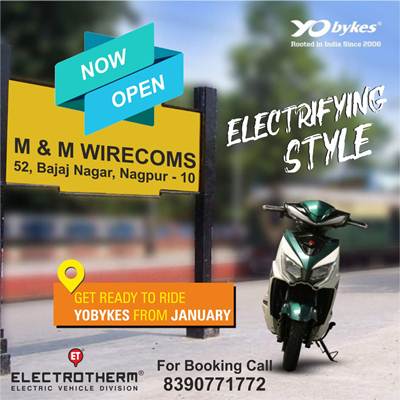 Later Dr.Krishna and his team were felicitated by Dr.Kulkarni , Dr.Patankar and Dr.Khandare with shawl ,shreefal and memento.
After felicitationDr. Khairnar spoke on his experiences while working in Covid diagnostic centre .He told audience that over five lakh tests were conducted in the diagnostic centre up till now.
They also have developed innovative dry swab sample test in the lab by which at minimal cost testing can also be done in remote areas where high end equipments are not available. He also showed the documentary developed by NEERI on Covid diagnostic laboratory and it's functioning.
The program concluded with the vote of thanks by Dr.Khandare . Prominently Present on the occasion were Prof. Dr.Charde , Dr.KirtiDube,Dr.Rai, Prof.Nimbarte ,and other faculty members from near by colleges.
The program was anchored by Dr.Vidya Kathoke of the college.
Principal of the college Dr.Akhilesh Peshwe conveyed his best wishes to Dr.Khairnar and his team for their Yeomans job and gave his best wishes for their future endeavours.