'Sarkar Jagao Vanijya Bachao Sangharsh Samiti' (SJVBSS) to attain the goal of awakening government has knocked the doors of government by undertaking a massive Sarkar Jagao Car and Bike Rally.
Dipen Agrawal said that the overwhelming participation from all sections and sectors of trade and commerce coupled with numbers speaks for itself. Business community is fed-up by the illogical restrictions placed by state government. Governments' reluctance in resuming normal economic activities particularly in districts where positivity rate is below 0.25% raises doubt on intentions of government. People have started questioning that, whether there is some hidden agenda of men in power? Whether administration has taken some contract to slowly and steadily kill the small businessman? It is high time now; government should announce relief package for trading community and should abide by their own order dated June 4th, 2021 and implement Level-1 relaxation/restriction in Nagpur district.
Dilip Kamdar said that in Indian mythology the demon king Kumkharan was forced to come out of his six months sleep. Likewise, now business community has resolved to awaken the government and administration and sensitise them about the ultimate hardship faced by common man. In fear of anticipated 3RD wave of corona virus, the government is hampering the present of many. Government should desist from such stubborn attitude. India is a welfare state, governments are required to treat every citizen equally.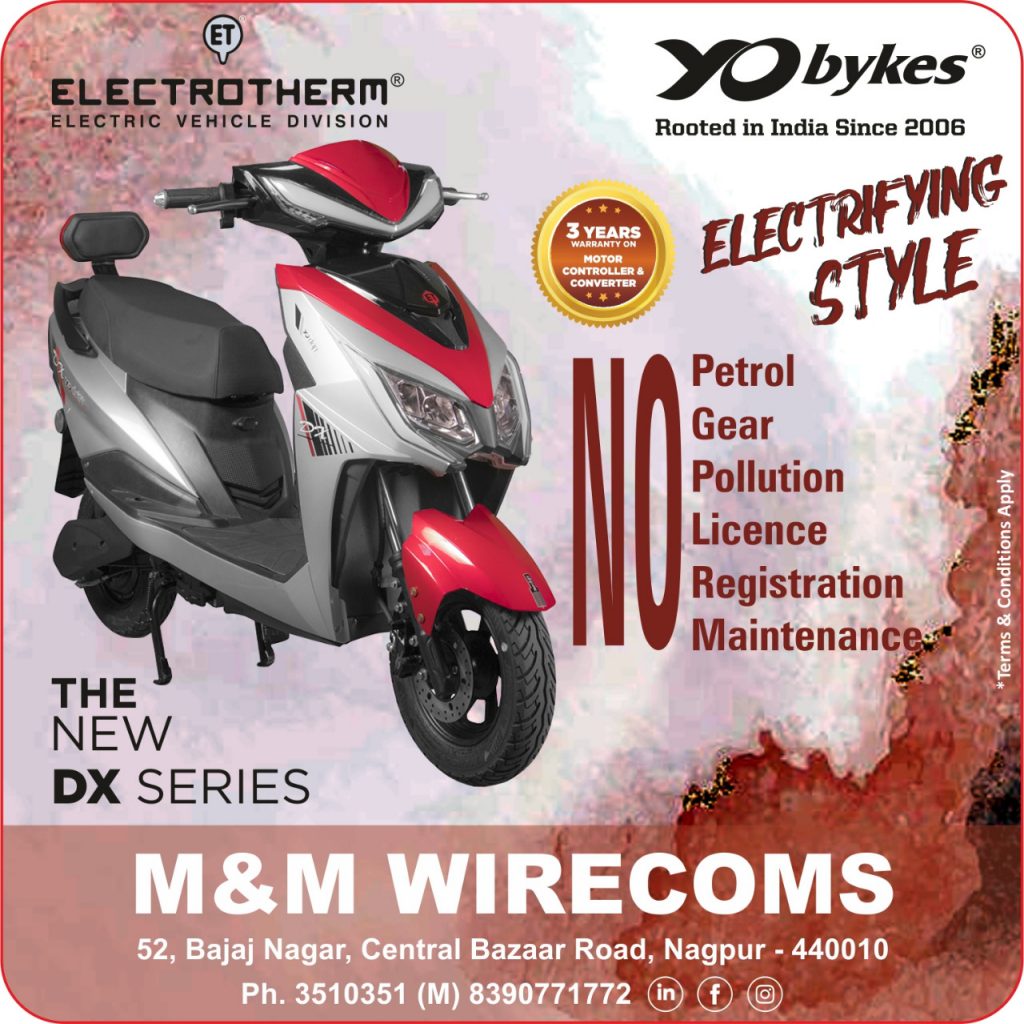 Tejinder Singh Renu said that on one hand government frames auto-pilot mode order for locking and unlocking of district depending on positivity rate and occupancy of oxygen beds. Ministers and officers accepted all praise and patted their own back for formulating a first ever scientific order to address the consequences of corona virus in the state. On other hand administration at all levels refuse to implement the scientific directions and government sits like a deaf and dumb person. Present situation is hazardous for small and marginal traders, service provider and self-employed persons as well.
Sarkar Jagao Car & Bike Rally started from the lane behind Hislop college and moved through Law College Square, Coffee House Square, Shankar Nagar Square, Jhansi Rani Square, Panchsheel Square, Mehadia Square, Great Nag Road, Mokshdham Square, Baidyanath Square, Jagnade Square, Gangabai Ghat Square, Telephone Exchange Square, Agrasen Square, Mayo Hospital Square, Ram Jhula, Railway Station Flyover, Manas Square, Morris College T Point and concluded at Variety square after garlanding the statue of father of nation Mahatma Gandhi ji by Dipen Agrawal, convener of Sangharsh Samiti. The samiti members sought blessing of Gandhi ji and prayed that may he bestow good sense on government to value the path of ahimsa undertaken by the agitated business community. Though there was huge participation from most affected sectors and all walks of commerce the rally went off peacefully and concluded calmly.
Dinesh Naidu, coordinator of rally made meticulous planning and executed his responsibility well and Vinay Dharamadhikari along with members of samiti worked hard for the grand success of the rally. Members of Association of Coaching Institutes, Chamber of Associations of Maharashtra Industry and Trade, Nag Vidarbha Chamber of Vidarbha, Nagpur Chamber of Commerce Limited, Nagpur Consumer Products Distributers Association, Nagpur Custom House Agents Association, Nagpur Eatery Owners' Association, Nagpur Hotel Owners Association, Nagpur Mangal Karyalay Lawn Association, Nagpur Photographers & Drone Association, Nagpur Residential Hotels Association, Nagpur Shipping Lines Agents Association, Nagpur Tent House Association, Nagpur Zillah Restaurant Permit-Room Association, Oscar Sansrutik Sangit Kalawant Acodmy, Steel & Hardware Chamber of Vidarbha, TAAI – Nagpur, The Nagpur General Merchant Association, The Nagpur Timber Merchants Association, The Wholesale Cloth & Yarn Merchants Association, Travels Association of Nagpur, Vidarbha Amusement & Water Parks Association, Vidarbha Backstage Association, Vidarbha Computer & Media Dealer's Welfare Association, Vidarbha Backstage Association, Vidarbha Economic Development Council, Vidarbha Generator Owners Association, Vidarbha LED Association, Vidarbha Light Owners Association, Vidarbha Pen & Stationers Association and Vidarbha Wine Merchants Association participated in large numbers.
Prominently present Ashwin Mehadia, Ramawtar Totla, Sameer Agrawal, Prakash Agrawal, Manish Jejani, Rajesh Lakhotia, Adv Sanjay K. Agrawal, Goldy Tuli, Bhawani Shankar Dave, Sachin Puniyani, Natwar Patel, Dinesh Sarda, Ashok Sanghvi, Vijay Talmale, Rajeev Jaiswal, Sanjay Kale, Ashish Deshmukh, Uday Dhomne, Sunil Bhatia, Arjundas Ahuja, Neeraj Agrawal, Abhinav Thakur, Deepak Khurana, Sachin Inkane, Rishi Tuli, Shaique Hafeez, Sunil Raut, Darshan Pande, Angad Arora, Mandeep Singh Padam, Amit Harinder Bembi, Prakash Trivedi, Vinod Trivedi, Tarun Motwani, Vijay Jaiswal, Sharad Agrawal, Brajesh Khemka, Rajesh Agrawal, Prof. Rajnikant Bondre, Prof. Suraj Iyer, Prof. Panini Telang and others
Tejinder Singh Renu, secretary expressed gratitude towards the police department for their efficient bandobast; print & electronic media for the coverage of demonstration & agitation by Sangharsh Samiti and members for participating in rally in such large numbers.
Please publish the above press release and the photos attached in your esteemed newspaper including dak edition and broadcast the news and oblige.