The Pune Municipal Corporation (PMC) in collaboration with RMI and RMI India hosted the first City Electric Vehicle (EV) Accelerator workshop to fast-track electric vehicle adoption in Pune. During the workshop, the city government showcased ongoing electric mobility initiatives and encouraged key industry stakeholders to share their recommendations. Discussions covered topics such as charging infrastructure, urban freight, first and last-mile connectivity and governance & awareness campaigns.
PMC shared its vision and roadmap for the newly established city EV cell, a first-of-its kind governing mechanism for EVs in the country. Shri Aaditya Thackeray, Cabinet Minister Environment and Climate Change, Tourism and Protocol, Govt. of Maharashtra attended the event and reiterated the state's climate agenda. He highlighted Maharashtra's commitment to reducing transport sector emissions and hailed Pune's leadership in translating ambition of the state's EV policy into ground- level actions.
"City EV Accelerator initiative will help Pune redefine and future proof its mobility system. Pune's EV cell model will set an example for the rest of Maharashtra and should be replicated to meet the state's EV targets for 2025," said the Hon'ble Minister.
Also attending the workshop were stakeholders from the civic administration and representatives from original equipment manufacturers (OEMs), charging infrastructure manufacturers and operators, fleet aggregators, start-ups, academia and civil society.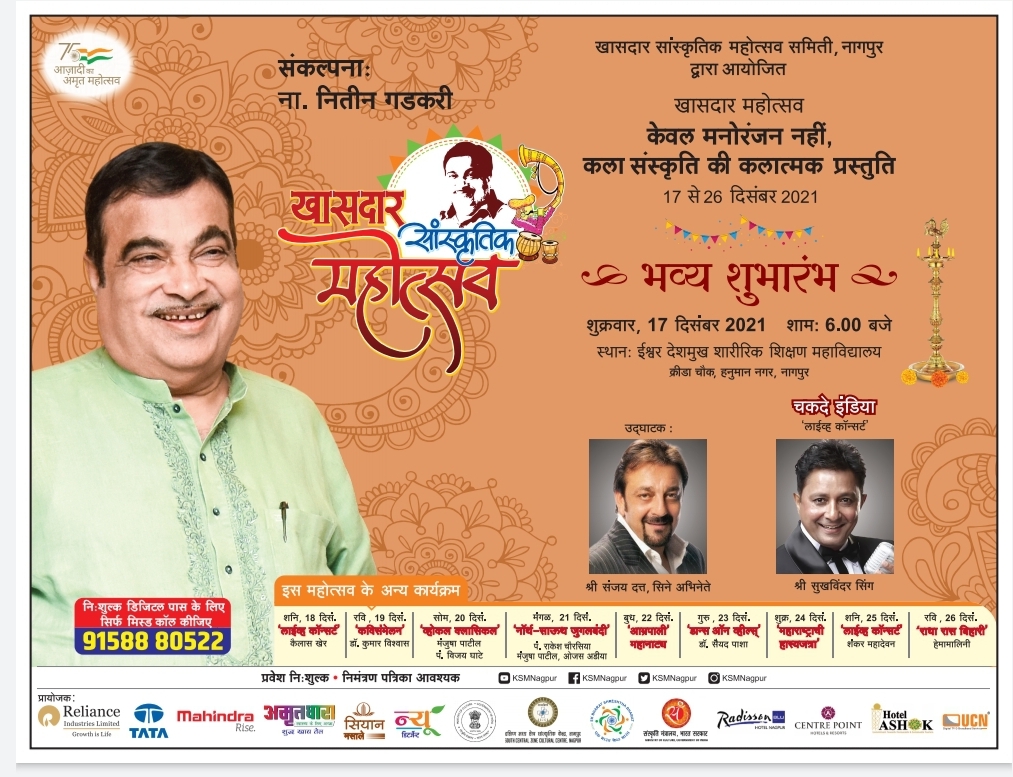 The workshop saw participation of senior leaders from the state including Additional Chief Secretary (Transport), Shri Ashish Kumar Singh. Shri Vikram Kumar, Municipal Commissioner, PMC and Dr Kunal Khemnar, Additional Municipal Commissioner, PMC, were present along with the members of the Pune EV Cell.
Shri Ashish Kumar Singh, Additional Chief Secretary (Transport), Government of Maharashtra, said, "We are hoping that the incentives offered under the state EV policy can help Pune in leapfrogging towards an EV ready infrastructure and ecosystem." Rapid deployment of EVs in Pune will be crucial for its pledge to the United Nations Climate Change Race to Zero Campaign and its 10-year carbon neutrality goal. Shri Vikram Kumar, Municipal Commissioner, Pune, during his remarks said, "Pune is among the first Indian cities to operationalise an EV Cell to drive adoption of EVs. We are preparing an actionable city EV readiness plan and aim to implement projects over the next one year that will set
Pune for mass uptake of EVs, thus reducing the air pollution and carbon emissions from fossil fuel based transportation systems."
Ms Akshima Ghate, Senior Principal, RMI India, said, "RMI India is inspired by the progressive actions of the Maharashtra government. We are committed to support the clean mobility transition in Pune and look forward to working with more cities to develop new strategies to foster the EV ecosystem." The City EV Accelerator platform will continue to engage stakeholders to address implementation challenges towards EV adoption.

About Pune Municipal Corporation
The Pune Municipal Corporation (Puṇe Mahānagarpālikā) is the civic body that governs the inner limits of Pune, India. It oversees the civic needs and infrastructure of the metropolis, which is spread over an area of 516 sq. km. and has 5 million residents (after merger of new villages). Established on 15 February 1950, the executive power of the PMC is vested in the Municipal Commissioner, appointed by the Government of Maharashtra. The position is
held by Vikram Kumar, IAS.

About RMI
RMI is an independent nonprofit founded in 1982 that transforms global energy systems through market-driven solutions to align with a 1.5 C future and secure a clean, prosperous, zero-carbon future for all. We work in the world's most critical geographies and engage businesses, policy makers, communities, and NGOs to identify and scale energy system interventions that will cut greenhouse gas emissions at least 50 percent by 2030. RMI has offices in Basalt and Boulder, Colorado; New York City; Oakland, California; Washington, D.C.; and Beijing.

About RMI India
RMI India is an independent think tank. RMI India takes inspiration from and collaborates with RMI, a 40-year-old non-governmental organisation. RMI India's mission is to accelerate India's transition to a clean, prosperous, and inclusive energy future.