The pictures of poll officer appointed in the ongoing Uttar Pradesh Assembly election are going viral.
Reena Dwivedi, a PWD officer has gained a lot of phrase for her style during the elections and has seen huge turnout in her booth.
Reena's pictures in yellow sari, was most talked about during her voting duty in Lucknow during the 2017 assembly and the 2019 Lok Sabha elections in Uttar Pradesh.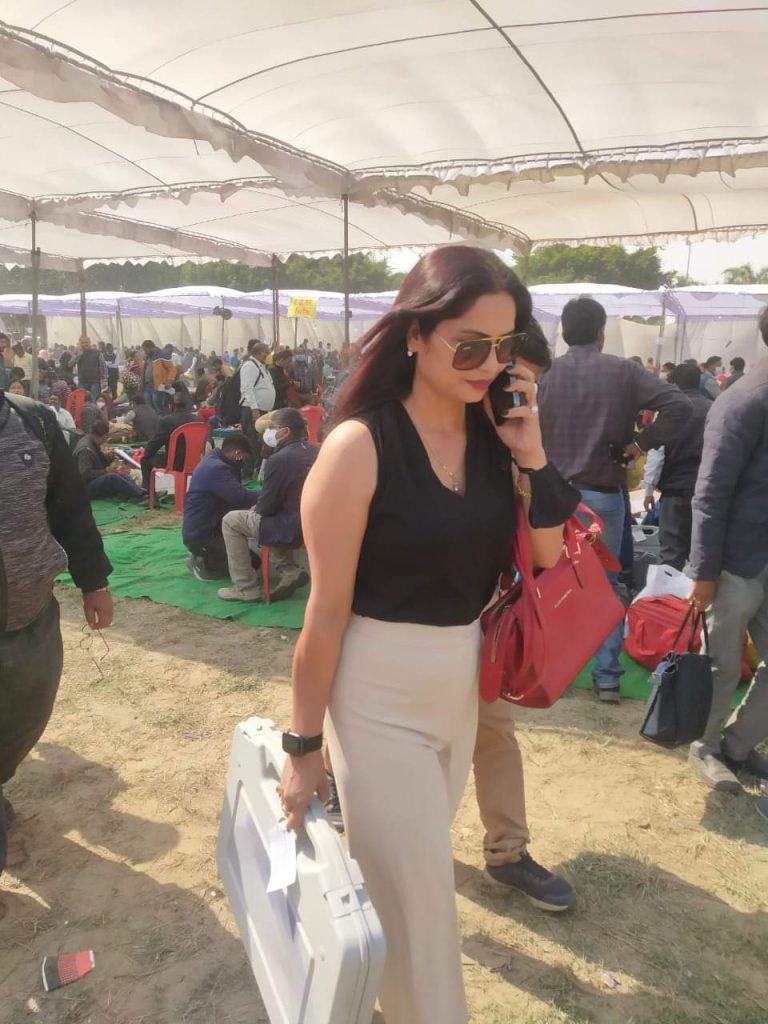 Reena clerk in the Public Works Department's Lucknow office has been working as a poll worker in Mohanlalganj this time.
This time, she has changed her outfit. This year, she was seen dressed in a black sleeveless top and off-white trousers before leaving for duty on Tuesday with the polling party.
A large crowd gathered after seeing Reena Dwivedi in her new outfit. Along with the crowds, police officers were taking selfies with them.
Reena Dwivedi stated that their goal this time will be to conduct as many votes as possible. She stated that she follows fashion and likes to be kept up to date at all times.
The pictures were clicked while Reena was seen arriving at the polling station in Bastiya, Gosaiganj booth number 114 in Lucknow.
In the pictures that surfaced on social media, Reena Dwivedi was seen heading to the polling booth. When she was asked about the change in her look, she said, "Thoda change hona chahiye (A little change is necessary)."