Knee Joint Osteoarthritis is a very common and disabling health problem of Senior Citizens. 'Knee Joint Osteoarthritis' Camp was organized on 21 April 2019, Sunday by Falls Institute of India [FII].
More than 150Â Senior Citizens between the age group of 60 to 92 years took the advantage of this multipurpose exclusive camp of Osteoarthritis and Osteoporosis. The patients were given all types of advice in detail.
Initially, the camp was inaugurated by Smt. Mangala Tankhiwale, a 92 years old lady in presence of Dr. K. S. Rajan, Founder President of Indian Geriatrics Society (IGS). The following specialists provided their invaluable services:
Dr Sanjay Bajaj, Consultant Geriatrician, Dr. Sushrut Rajan, Joint Replacement Surgeon, Dr. Rajani Shende, Physiotherapist from Mure Memorial Hospital, Dr. Swati Bajaj [Homeopath], Dr. Pratima Shastri and Dieticians Mrs. Meghna Pandit and Mrs. Vinita Mehta gave the Diet advice.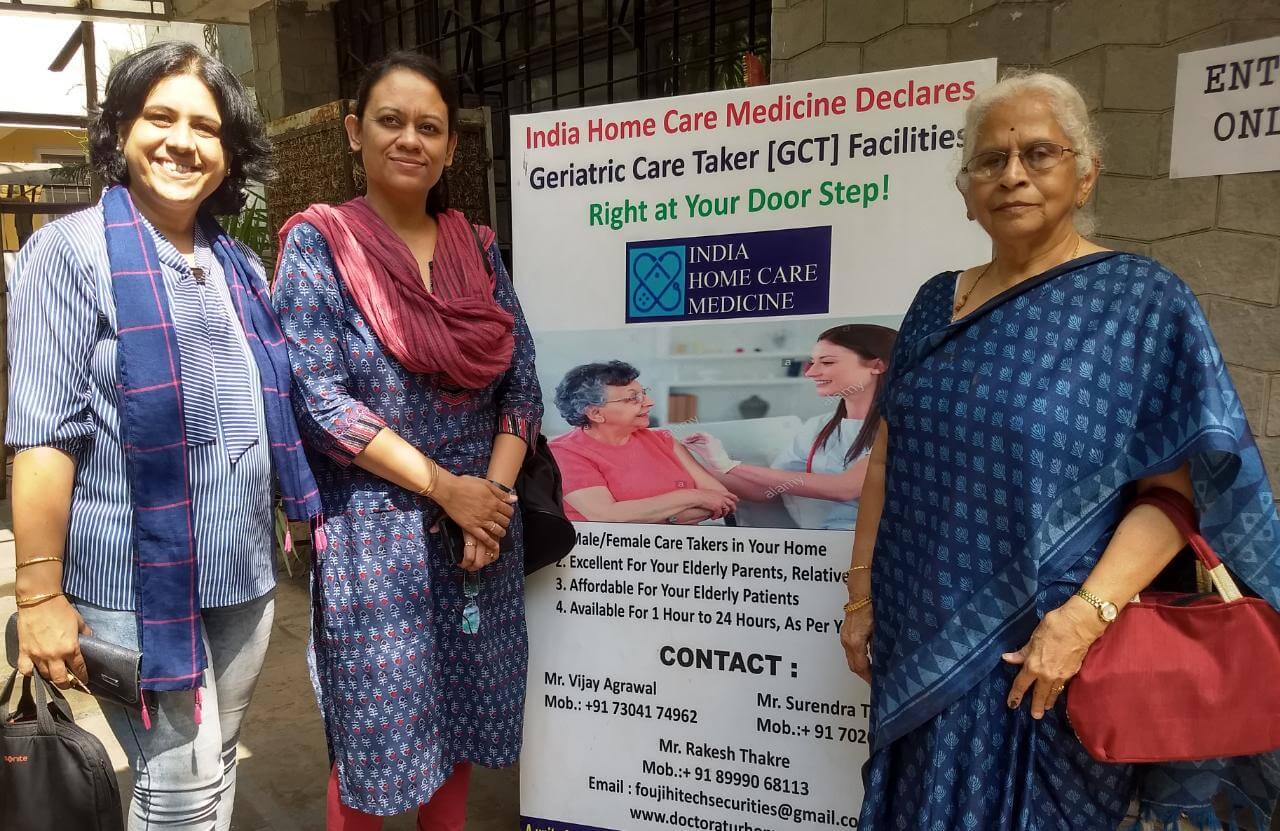 The camp had facilities for:
1)Â  Free Cholesterol by Dr Lal Pathology and heavy discount on other blood tests.
2) Free Blood Sugar
3) Free BMD Test
4) BP
5) Free ECG of needy patients
6) Free Medicine samples to needy patients
7) Discounts on X-Rays and many other tests.
Staff members of India Home Care Medicine specially Mr. Surendra Thakre, PRO & Mrs. Sarita Mehta [Chief Operating Officer] took special efforts for this camp. Every month one such camp will be organised till the end of this year. They will be Hip Joint Camp, Shoulder Joint Camp, Hand Joints Camp, Low Back Ache Camp etc.