Since the Nagpur Municipal Corporation (NMC) has been booked under a suo motu by the Nagpur Bench of Bombay High Court for not disclosing the names of corporators who are associated with the development of the road,  NMC's hot mix department has been working hard to uplift the condition of the roads in the city.
It was seen that the Ambazari route from Subhash Nagar to Ambazari Garden was totally damaged due to the ongoing work of Metro station. The road right in front of the Viewing Gallery, which is being built by the Maha Metro Project had hundreds of potholes within a patch of just a kilometer.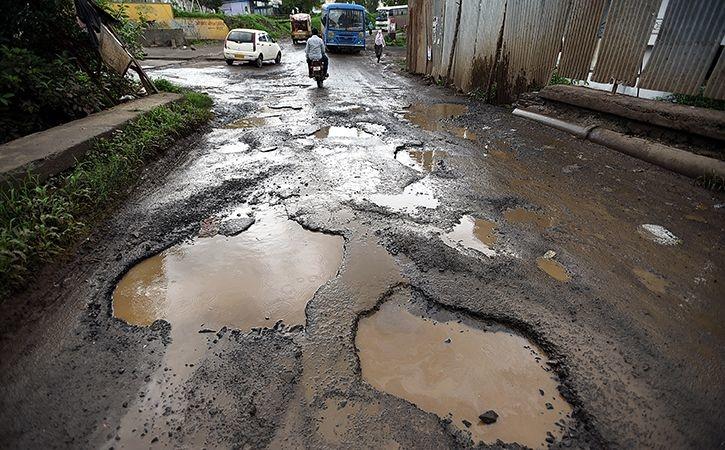 The road, especially during the rainy season, had become an accident prone zone as the potholes were either filled up with Water or had been become slippery because of the dirt and mud in and around it.
The above mentioned road is now being smoothened as it is already been reconstructed by the NMC authorities. All the potholes have been filled up and a new tar road is being constructed on this route. Not just the Ambazari Road but other roads in the city are also under development and half of them have been totally reconstructed, already.
The only problem which is being faced by the NMC's Hot Mix department authorities is a sudden and unwarned shower or heavy rain in the city or in that particular area where the construction work is being held. "The random shower slows down the process of construction or damages the whole work which is completed or the one which is still under construction," said Abhijit Bangar, Municipal Commissioner.
Get all the latest and current news Nagpur here. For an exclusive & live updates from the Nagpur, stay connected with THE LIVE NAGPUR.