Fashionista Fashion and lifestyle exhibition comes to Nagpur once again at Hotel Centre Point between October 12 and October 14.
The Diwali edition of the expo will present tak print and roopzari stalls, gottapati work, Indian artisanship from Agra and crafts love from Nagpur, among others. The group has a presence across 25 tier two cities since 2008.
The expo would display a wide range of fashion clothing, sarees, lehengas, ghagras, suits, kurtis, western wear, kids product, accessories, artificial, fashion and costume jewellery, home decor, interiors, lifestyle products and much more.
The distinctive aspect of this exhibition is that it brings the best and unique designer lifestyle products and fashion of metros' all under one roof. Designers from different cities of India would be displaying their designer, contemporary and traditional ware.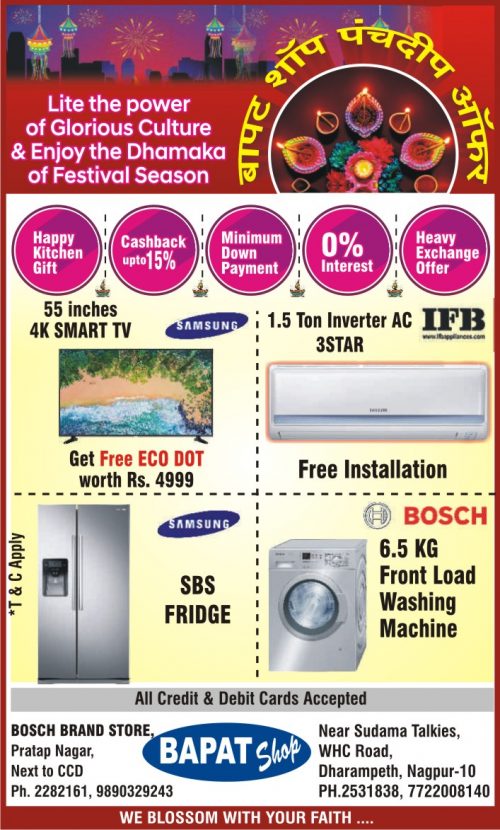 Designers are coming all the way from Kolkata Mumbai, Delhi Hyderabad, Indore, Banaras, Jaipur, Ahmedabad, Chandigarh, Lucknow, Rajkot Surat, Bangalore, Udaipur, etc. to display their designs at Nagpur.