Congress leader Advocate Abhijeet Wanjari is leading with 12,617 votes in the Maharashtra Legislative Council election in the first round of counting of votes according to the official data.
BJP leader Sandeep Joshi with 7,767 votes on Thursday. Nilesh Karale who contested as independent won 1742 votes now.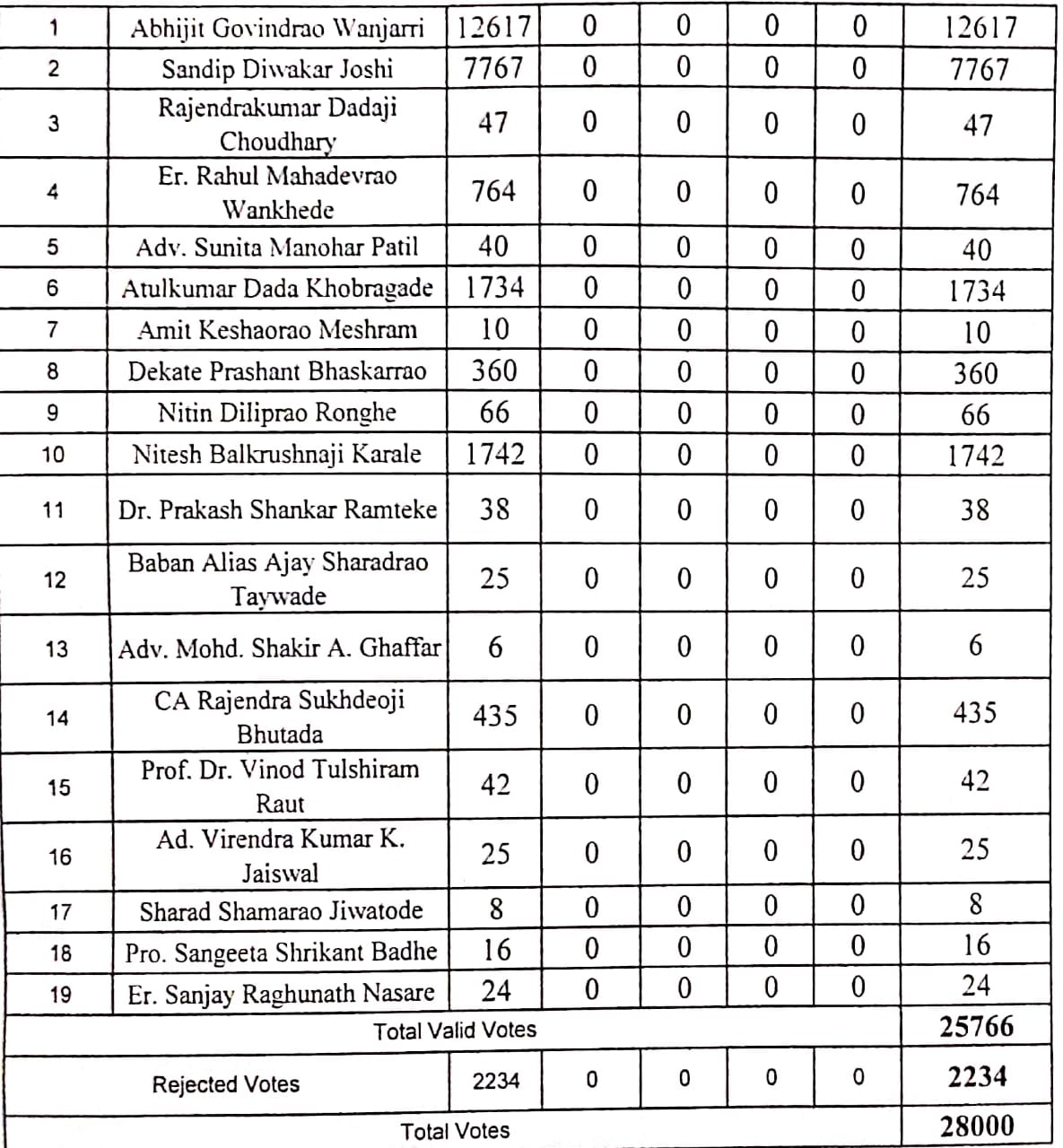 Around 2,234 votes have been identified as invalid out of the total votes of 28,000 in the first round of the counting.
In Nagpur Division comprising Nagpur, Bhandar, Chandrapur, Gondia, Gadchiroli, Wardha a total of 1,32,923 voters cast their votes for the Graduate Constituency in six districts of Nagpur division Nagpur, Bhandara, Chandrapur, Gondia, Gadchiroli, Wardha on December 1. The turnout was 64.38 percent. The polling was conducted in 322 polling stations. 62,585 voters cast their votes from Nagpur.