The 'Bharat Bandh' called by protesting farmers and supported by various opposition political parties on December 8, takes an assorted and variegated response from Nagpur city on Tuesday.
The streaming protest has been especially observed in the areas of North Nagpur, Nandanvan, Sitabuldi, Automotive Square, and many other places.
People, especially from the Sikh community and the staunch supporters of Aam Admi Party, Congress staged demonstrations and joined the protest scattering in high numbers and chanting various slogans in favour of the farmers.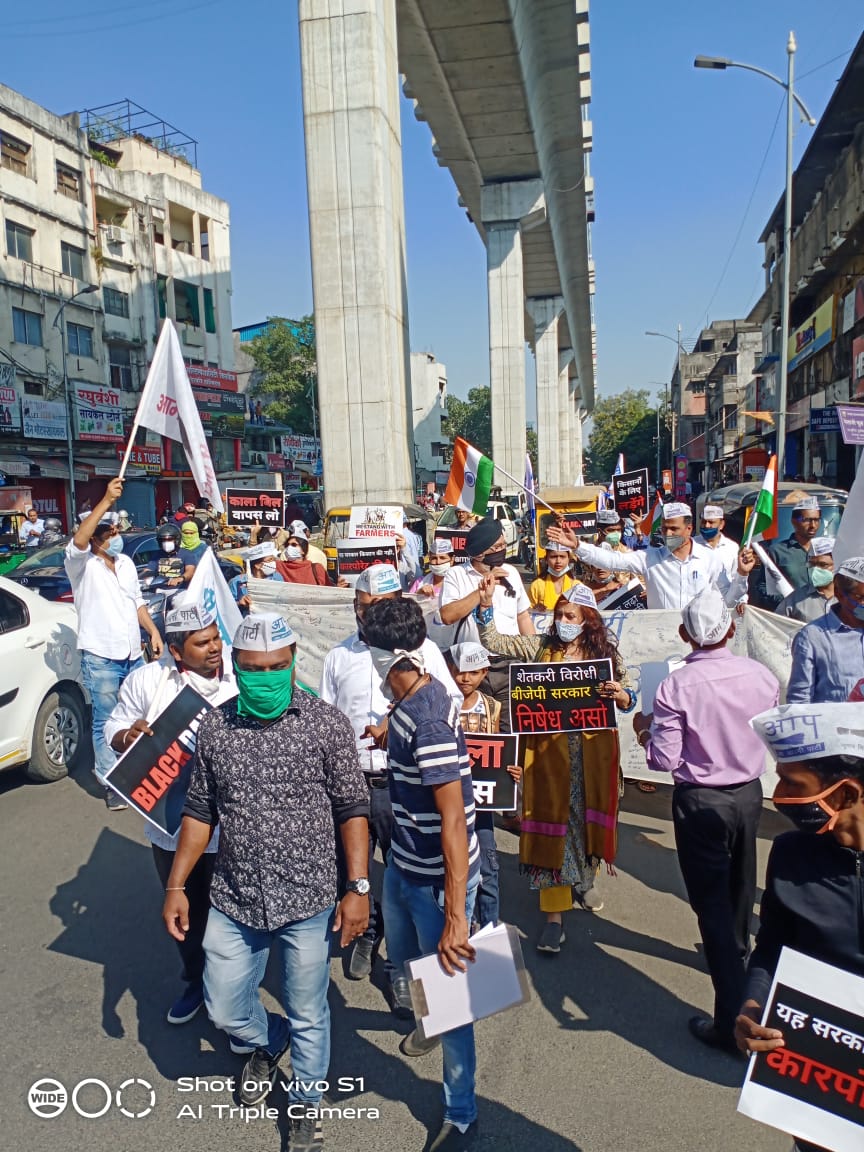 Slogans such as "Save Farmer Save Nation', "Kisan Bachao Desh Bachao" etc were heard getting chorused repeatedly. Many AAP supporters were seen carrying placards written "Black day", "Kala Diwas" and "Rollback Anti-Farmer Bill" at their hands.
The protest was peaceful and carried with a tranquil purposeful fervor.