South East Central Railway (SECR) Nagpur Division is all set to make a record as it prepares to run longest distance for a Kisan Rail in the country from Chhindwara to Tinsukia. The Kisan Rail that is going to start on January 15 would traverse a distance of 2354 kms within three days aimed at capturing new market for the farmers produce.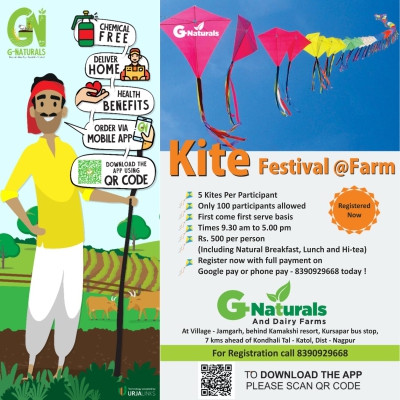 Alongside, three motor-cum parcel vans (VPU) are going to be loaded by Hindustan Lever Limited (HLL) for dispatching raw material to its Tinsukia factory. Hectic preparations went into planning for the longest haul through Kisan Rail of perishable goods from Central India to far off Eastern borders of the country. So far Kisan Rail from SECR jurisdiction were running upto Shalimar from where the goods were further transhipped to Tinsukia. After studying the supply pattern, Railways decided to ply a direct train till the Eastern border of the country using Kisan Rail scheme. The Business Development Unit (BDU) of SECR carried out the planning and field manpower reached out to farmers, traders and agents informing them about plans for Kisan Rail from Chhindwara.
The Kisan Rail has also been provided stoppages at Saunsar, Saoner, Itwari, Bhandara Road, Gondia, Durg, Raipur, Bilaspur, Tata, Kharagpur, Abada, Shalimar, Malda Town, New Jalpaiguri and Guwahati stations. At Chhindwara end only, the Commercial Branch has managed to book 100 tonnes of vegetable including stock of garlic and onion. Apart from that HLL is also going to load its raw material in three VPU at Chhindwara only. Thereafter significant load of onion is expected at Itwari railway station for dispatch to Tata Nagar. Thereafter, from BRD the railways is expecting loading of green chilly that is high in demand in the Eastern States. Previously the longest distance covered by Kisan Rail was the link from Sangola to Shalimar carrying fruits from the Western Maharashtra region. The distance traversed that time was 2132 km and now for Tinsukia there is addition of 122 km further thus making it longest run Kisan Rail. Kisan Rail has provided a new dimension to marketing of fruit and vegetables that are abundantly produced in the Central India.