In view of the shortage of oxygen in the country witnessed recently during coronavirus pandemic, the Confederation of All India Traders (CAIT) while observing World Environment Day today began a massive national plantation drive "OxyBharat" with its flagship slogan "Saanse Ho Rahi Hai Kam- Aao Vriksh Lagaye Ham".
The traders across Country the led by CAIT today resolved to plant 1 crore trees across the country by 31 May 2022, while during this one year period, 2 crore traders, their employees and customers will fill a Pledge form, in which a pledge will be taken to protect the environment and to run the tree plantation campaign continuously throughout the year.
CAIT's National President BC Bhartia and National Secretary General Praveen Khandelwal said that under the national campaign 'OxyBharat', traders in different cities of all the States in gardens, schools-colleges, hospitals and other public places will plant more than 100 plants together which will be called as "Smriti Van" in memory of their departed dear ones with an object that when these plants will grow into a big tree they not only will protect the environment but will also increase the flow of oxygen. They also said that this campaign can be considered successful when the rainwater harvesting also should be taken alongside it on a priority basis so that irrigation can be done by water according to the requirement of plants. This is also necessary because there is a great shortage of water in many parts of the country due to great reduction of ground level water.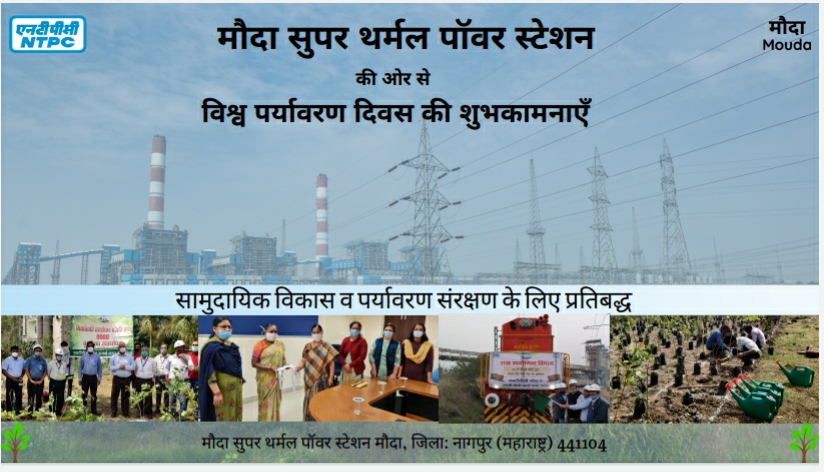 Bhartia and Khandelwal informed that starting this campaign today, trade associations in more than 1100 cities of different states of the country including Delhi and Nagpur planted more than 2 lakh saplings in public places by the trade associations and by individual traders in their homes. About 5 lakh Pledge Forms were also filled in the entire country and more than 1000, Smriti Vans were also planted today.
Bhartia and Khandelwal said that according to government data, 4 lakh people have died due to corona infection across the country and more than 30 crore people have been affected by and the lack of oxygen has been seen as a major reason. They added that after the corona infection, people have understood the importance of environmental protection and oxygen and keeping that in mind, CAIT has started Oxy Bharat campaign of tree plantation by connecting traders across the country together! With this campaign not only traders but all sections of the society at large including transporters, farmers, small scale industrialist, women entrepreneurs, other social, religious and cultural organizations will be connected.
Bhartia and Khandelwal said that trees are considered to be the only and best source of oxygen on earth. Unless there is oxygen in the environment, it is difficult to produce oxygen from any plant, so it is very important that we emphasize on planting trees and with this purpose, CAIT started this campaign across the country. While emphasizing on 'one trader-one tree, CAIT has appealed to the traders across the country to plant one plant in their house and one in their shop, while CAIT has also urged all industries for planting as many trees as possible in and around their factories.
Convener of campaign Kishore Dharashivkar, Rajkumar Gupta, Jyoti Awasthi said that under this campaign, plants giving more oxygen will be planted including Peepal, Banyan, Neem, Ashok, Jamun, Tulsi, Bamboo etc. They added that due to the majority of the land being under water and therefore marine plants give the most oxygen to the earth. It is said that 70 to 80 percent of the oxygen present in the atmosphere is due to these plants. These plants make more oxygen than ground plants. Leaves make 5 ml of oxygen in an hour, so the tree which has more leaves provides the most oxygen.
Bhartia and Khandelwal said that Peace Lily plant is planted in the house to clean the environment and increase the amount of oxygen in the atmosphere. This tree with many leaves increases the amount of oxygen. Therefore, CAIT has urged all the traders of the country to plant these plants in their houses.
They told that in this campaign, more than 40 thousand trade association of all the states of the country will join a special public awareness campaign towards tree plantation.
Those present prominently were Krishna Dayna, Vasant kumbhare, Shyam sunder Bhutolia, Santosh Pachori, Daya Bhutolia, Jayashree Gupta, Shruti deshpande, Shikha Gupta, Archana Rastogi, Sumit Daraket.